"Just like the country's diverse natural landscape, the first Bulgarian Beat Wave compilation not only offers a non-linear sonic experience but guides listeners through the unique and varied sound of some of the most talented local beatmakers. With a population of less than 7M, the 107th largest country in the world is a home of some of the most talented and creative multi-instrumentalists, producers, and sound engineers which we at Stereofox are humbled to call label mates and family.

Vol. 1 gave us the motivation, and knowledge and set the foundation for the future of this project. Vol. 2 is about expanding what we've built and moving one step further."

the team
THE RELEASE
Release Schedule:
Mar 6th, 2023
Genres:
Beats, Jazz, Electronic
The Bulgarian Beat Wave idea was born at the beginning of 2022 by us – the team at Stereofox. With half crew being Bulgarian, it goes without saying – we deeply care and feel connected to the local scene and would love to be part of its expansion beyond the borders of this beautiful country.
It's hard to put into words the experience of doing vol. 1 of the compilation. It was not only fun but eye-opening. Being able to detach yourself from everyday life allowed all of us – the team and artists to really connect, bond, and dive into creating beautiful and extremely varied music. The launch of the project, the documentary, all the international and local support, and the successful vinyl campaign are a dream come true.
After doing vol. 1, we decided to expand on the idea and go beyond showcasing the talented and multi-layered local producers. Alongside the creation process, we will change locations with every edition in order to reveal to the world various parts of Bulgaria's nature. Hopefully, this spills over into telling the story of the country, its people, and even its customs.
The second compilation was created in October last year near the tranquil, spread-out seaside village of Arapya on the Black Sea coastline.
We spent 4 days off-season in a trailer camping park doing what we love – making music, chilling, enjoying the sea, and cooking.
The result was undoubtedly beyond our expectations. A diverse and non-linear sonic experience.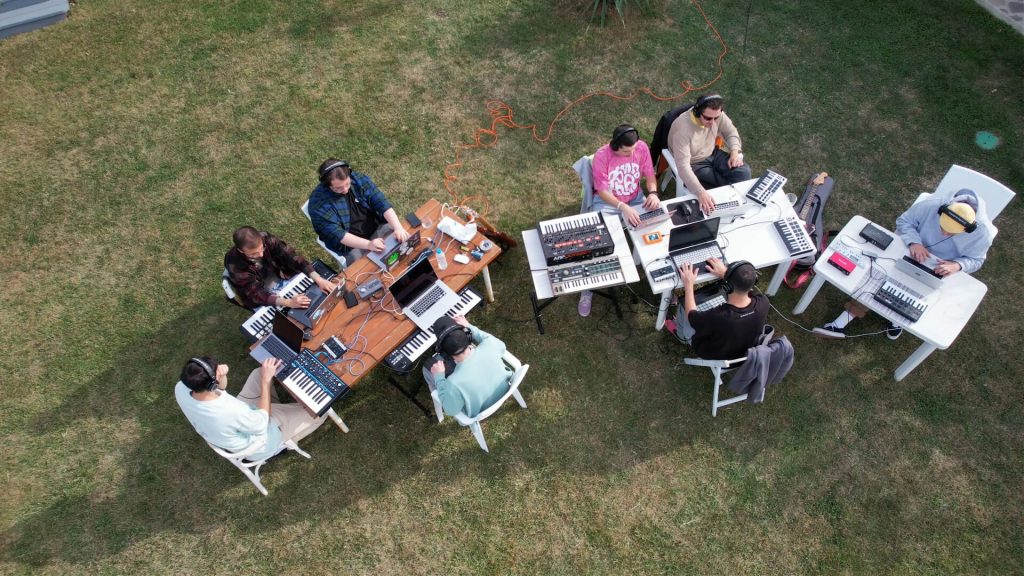 Each of the artists on the compilation represents a truly unique world of its own. This goes out to show how packed, yet diverse the music ecosystem in the country is.
For the 2nd volume, we were excited to welcome a new face into the mix – Kay Be who added his forward-thinking and unconventional feel into the mix. Something you can easily pick from all the beats he's on.
From prolific instrumentalists like TromBobby (brass), Peyotoff (guitar), EVDN. (bass), RADO (drums) and Boyan (piano) to people like Gena who has earned his stripes as a champion of the classic hip hop beat sound. Through his round-the-clock work with So Called Crew and a number of local artists, one could argue he has shaped a whole generation of listeners in the past 10 years. When it comes to powerful grooves, there's Low Heat's one-of-a-kind style. A true educator and squad's hardware expert. SMYAH's power to transport listeners to a darker, more intimate space is un-matchable. Then we have young, but extremely eager producers like Kamen and ymprl who have honed their craft both in Bulgaria and abroad. They liven-up the whole scene ambiance with a futuristic scent inspired by some of the most cutting-edge producers out there.
THE ARTIST