"Labyrinth of the Subconscious is one of my dearest projects and also my debut album – I'm so happy it lived such a full life. Now, I'm stoked to present you Labyrinth Remixed, reimagined by an amazing selection of artists – including winners of Native Instrument's Metapop Remix competition."

Leena
THE RELEASE
Release Schedule:
Mar 10th, 2023
Genres:
Beats, R&B / Soul, Electronic
After a rich & full life – including press, radio & playlist support, Leena's debut album Labyrinth of the Subconscious celebrates its 1-year-anniversary with a remix album – Labyrinth Remixed.
4 of the most successful tracks – "Body", "Mad Dreams", "Vertigo" & "Don't Panic" received makeovers in various electronic genres by a range of artists – some of Stereofox Records' frequent collaborators and the winners of the remix competition, hosted on Native Instruments' platform Metapop.
Remixers include Verdance (BBC 1, Spotify's Lounge – Soft House, Chill Tracks, Amazon Music's Neon Chill), TURNA (Soulection Radio, BBC 1Xtra, New Music Friday Canada), Paklite (Apple's BEATstrumentals, Spotify's Mellow Beats), MÒZÂMBÎQÚE (Spotify's Chill Tracks, Coffee Club, NMF Norway, collabs with SYML, il:lo & Sebastian Davidson), Haltak @ satellites (projects with Nintendo Switch), SUN/MGNETK (supported by Majestic Casual), as well as a number of emerging acts – tomics, Alchemorph, Warren Evy Ittah Curry, Berry-tone – winners from Native Instruments' remix competition on Metapop.
THE ARTIST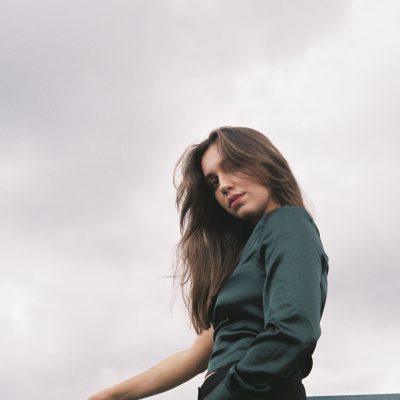 Leena
Leena is one of the fast-growing names in the Bulgarian thriving r&b scene. The UK-trained artist released her debut album Labyrinth of the Subconscious was featured on TIDAL, Apple Music, Sofar Sounds Global, Soho Radio, as well as distributed on vinyl worldwide via Fat Beats. She's also been supported by numerous curators like COLORS, R&B Nation, Ones To Watch, R&B Only, Sidekick Music, CloudKid & more.
Face cover of TIDAL: Global Rising editorial
Sold-out vinyl campaign for her debut album Labyrinth of the Subconscious  (distributed worldwide via Fat Beats/hhv.de)
remix competition of Labyrinth of the Subconscious hosted on Native Instruments' platform Metapop
Spotify editorial Keep Listening: Sofar's Listening Room
Spotify Codes campaign in 4 cities across Europe for Labyrinth of the Subconscious
Featured on COLORS' homepage
Radio play on BBC 1, KCRW, Soho Radio London, Rinse.FM, Bulgarian National Radio, NOVA.FM Porto
Featured on R&B Nation's YT (700K+)
Curator support – Ones To Watch, R&B Only, Vokall Records, Topsify,  Show & Tell, Axel Tanner (800k TikTok followers)
Selected for Qrates' album of the week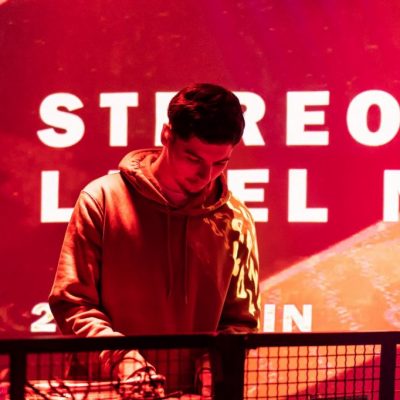 Kamen
Kamen is an award-nominated producer & audio engineer with more than 10 years of experience in music production and a degree in Creative Music Technology. He's worked on countless projects with artists all over the world & his productions have been featured on CLASH Magazine, COLORS, BBC Radio 1, KCRW, Soho Radio London, TIDAL Rising Global & Spotify/Apple Music editorial playlists. The Bulgarian-born UK-trained producer is inspired by artists like Madlib, Kanye West, J Dilla, and Kenny Beats.
Part of the Bulgarian Beat Wave vol. 1 compilation, featured on BBC 1, CLASH Magazine, Bandcamp frontpage, KCRW
Featured on 5k+ independent playlists
Leena & Kamen's "Don't Panic" was featured on COLORS' homepage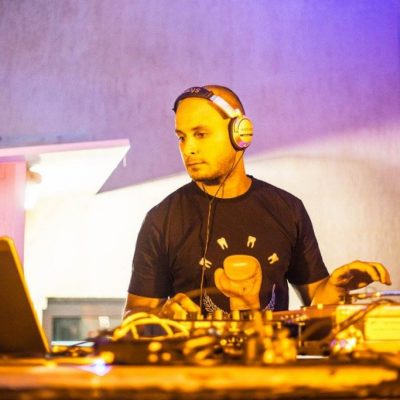 Gena
Founding member of the most prolific hip hop act in Bulgaria for the past 10 years – So Called Crew. Gena is a champion of the classic hip hop sound, movie fanatic & all-mighty sample being. His album with Leena & Kamen Labyrinth of the Subconscious scored 350k+ streams and features on Colors Berlin, Qrates & multiple other independent curators.
Part of Stereofox's highly-acclaimed Bulgarian Beat Wave vol. 1 compilation, featured on BBC 1, CLASH Magazine, Bandcamp frontpage, KCRW, etc.
Featured on Deezer's R&B UK editorial for his work with YANA
Sold-out vinyl campaign for Leena's debut album Labyrinth of the Subconscious (distributed worldwide via Fat Beats)