"This project is really special to me and I'm so happy to have created this in collaboration with George. He's allowed me to be honest and tell my story through these songs; he's always provided the safest space for writing and creating, which is one of the most important things to me when it comes to sessions. The concept of the project is centred around growth and a reflection on my journey of becoming a more confident and independent version of myself. I've always loved soul, r&b, pop, chilled hip hop and I feel like this project encapsulates elements of these genres. George's production has delivered effortless, chilled, easy listening and has really brought my stories to life."

Lauren-Paige

"Woman EP is a landmark project for me, because it is the first EP where I've produced and mixed the whole thing. Working with Lauren on these songs has given me a huge opportunity to develop and solidify my style and I think we've produced an EP with a really solid vibe and sonic identity throughout. I've played guitar, bass, keys, and trumpet on this record, and also been lucky enough to have some other great musicians lay down parts on some of the tracks. We even managed to get Lauren to record the guitar for Disconnect which was a highlight for me."

little george
THE RELEASE
Release Schedule:
Oct 31st, 2023 - "Foolish" (w/ Dale May)

Nov 15th, 2023 - Woman EP
Stereofox Records is excited to welcome two more UK talents – singer/songwriter Lauren-Paige & producer/multi-instrumentalist little george.
Lauren's debut EP, produced & mixed by George, is called Woman and explores themes like self-growth, acceptance, and how women are represented in today's world.
The first single "Foolish" is a slow-burner, blending r&b and hip hop (with a feature from rapper Dale May), with a hazy touch reminiscent of Maya Law or Jorja Smith's more melancholic songs.
The title track of the EP, "Woman" pays homage to all important lady figures in Lauren's life – and in each of our own lives, and what it means to be a woman today. "Disconnect" is a heartfelt piece with a stripped instrumental – guitars recorded by Lauren herself. "Grow" is a song you also wouldn't want to miss with its intricate sound design, captivating drum groove, and Lauren's powerful vocal delivery.
Woman EP is a truly cohesive, yet interesting body of work that will quickly find its place & success in the UK's thriving r&b scene.
THE ARTIST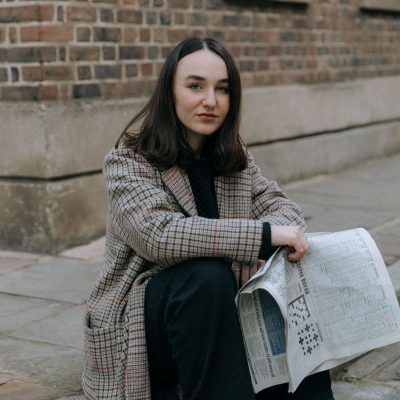 Lauren-Paige
London singer Lauren-Paige has collaborated with diverse artists like Vibe Chemistry and Dale May, exploring genres like drum'n'bass and hip-hop. Participating in sessions with producers and fellow musicians has allowed her to refine her craft and continually enhance her skills. Lauren-Paige's musical journey includes prestigious London performances, such as Jodie Bryant's Discover Live showcase and One21Two's debut event, which solidified her status as a rising star in the London music scene.
Collaborated with Vibe Chemistry (2.5M monthly listeners)
Played at several UK festivals, as well as Jodie Bryant's Discover Live showcase & One21Two's live event
Supported on BBC Introducing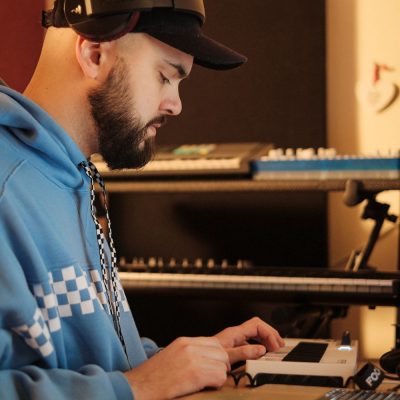 little george
little george's musical journey began in secondary school when he picked up his first guitar and later acquired a trumpet. While at university, he crossed paths with Samm Henshaw and started playing shows with him. During lockdown in London, little george fully immersed himself in production. He skillfully blends elements from his diverse influences, including Latin music, jazz, funk, ska, and even Afrobeats.
Played live with Samm Henshaw
Collaborations with artists like Saint Joshua, Dale May & Lauren-Paige
Airplay on BBC Introducing