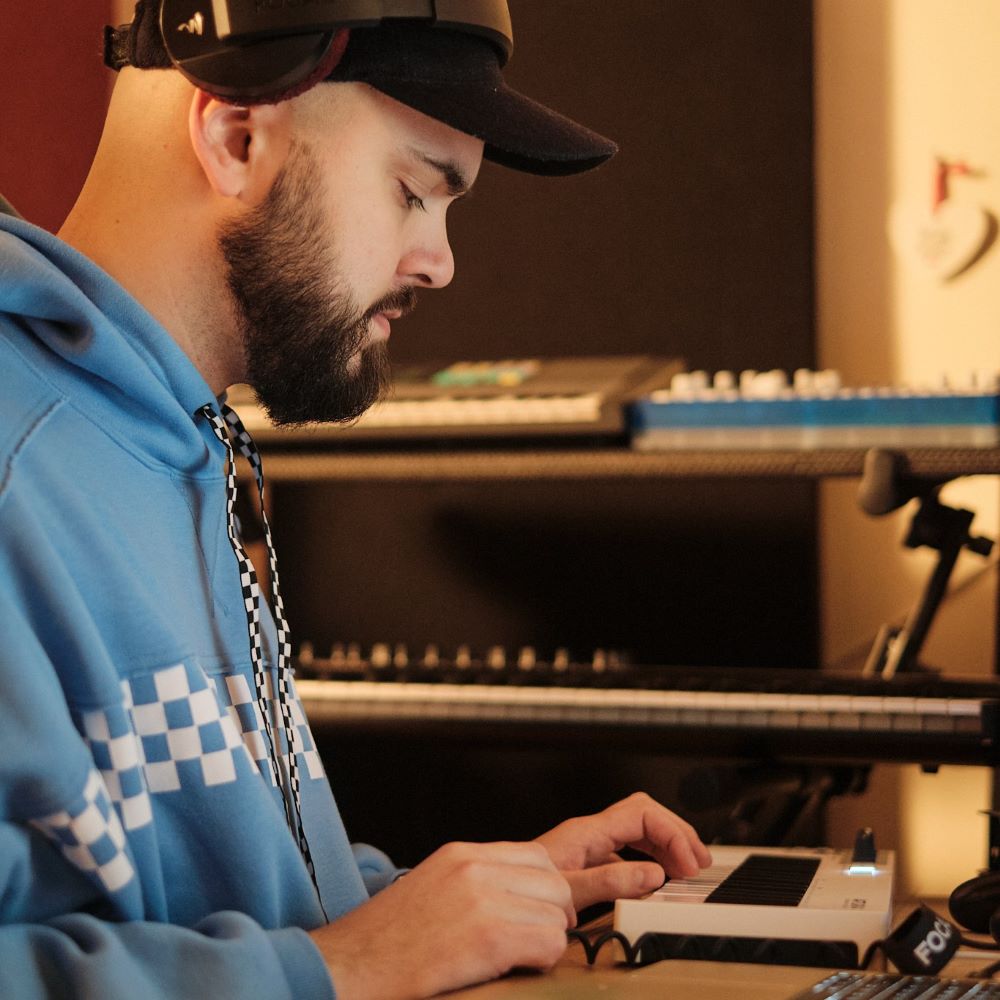 little george's musical journey began in secondary school when he picked up his first guitar and later acquired a trumpet. During his teens, he immersed himself in punk and ska music, performing at gigs and festivals.
While at university, little george's musical horizons expanded to include r&b, funk, hip hop, and soul. It was during this time that he crossed paths with Samm Henshaw and started playing shows with him.
During lockdown in London, little george fully immersed himself in production, diligently honing his craft. He skillfully blends elements from his diverse influences, including Latin music, jazz, funk, ska, and even Afrobeats.
His collaboration with Lauren-Paige on the upcoming Woman EP in late 2023 (via Stereofox Records) is a significant milestone, marking the first EP he has both produced and mixed.
KEY ACHIEVEMENTS
Played live with Samm Henshaw
Collaborations with artists like Saint Joshua, Dale May & Lauren-Paige
Airplay on BBC Introducing
Releases