Beat Queens is a compilation of instrumental tracks, representing female talent from all over the world. It's meant to raise awareness on the lack of visibility of female beatmakers, which is related to the lack of representation of women in the music industry as a whole. As well as to contribute to a much-needed change, regarding a more equal representation.

The project is part of Stereofox's Women in Music initiative, launched in 2021 with a research piece about female producers/beatmakers and the Beat Queens playlist.

The compilation is meant to raise awareness while inspiring more women to get into music production. To address the gender pay gap, Stereofox symbolically reduces its label cut to 20%, with 80% going straight to the producers. One of the main priorities is to share the story of each individual, which is also why each producer is presented with a custom-drawn artwork (an avatar). Lastly, any profits from the vinyl campaign will be donated to charity (collectively chosen by the producers), supporting an organisation that helps female creators grow and thrive.

the team
THE RELEASE
Release Schedule:
Jun 02, 2022
Stereofox presents the marvelous adventures of the Beat Queens! 14 brave female producers conquering the music-verse with their fantastic beats, having one common goal – to prove that talent has no gender or skin colour!
The Beat Queens compilation is meant to help spread the word and make successful female producers more visible and thus inspire more women/non-binary individuals to follow their passion for music.
This compilation is Stereofox's response to the alarming fact that female producers are still so poorly represented in the music industry – with under 5%. The idea for the project came right after Stereofox's research on female producers & beatmakers and the realization that female creators tend to experience certain difficulties in getting enough exposure for their music, as well as often face prejudices.
The compilation includes a big variety of beats, focusing, yet not being limited to lofi. From laid-back, introspective feels ("Sunrise", "Sadness", "First Frost"), moving guitar-driven tunes ("Hers", "Synchronicity", "What Happens If We Let Go") and urban vibes ("Ce Soir Ou Jamais", "Pedestrianstrut", "Cosmos Alley") to jazz-flavored gems ("Orange Walk", "Little Peace", "Missed Call") and upbeat sound ("Be Kind").
Almost all tracks feature live-played instruments such as guitar, keys, ukulele, bass, percussion, saxophone, and harp. Needless to say, this enhances their character, adding a warm, authentic flavor to the compositions. Each track carries the unique signature of the producer who made it, enriching the overall sound of the compilation. Besides showcasing the talent of the artists, it represents their desire to push their own boundaries and challenge themselves, constantly honing their craft, while exploring new territories.
This ultimately turns Beat Queens into a real celebration of creativity, unity, and free spirit!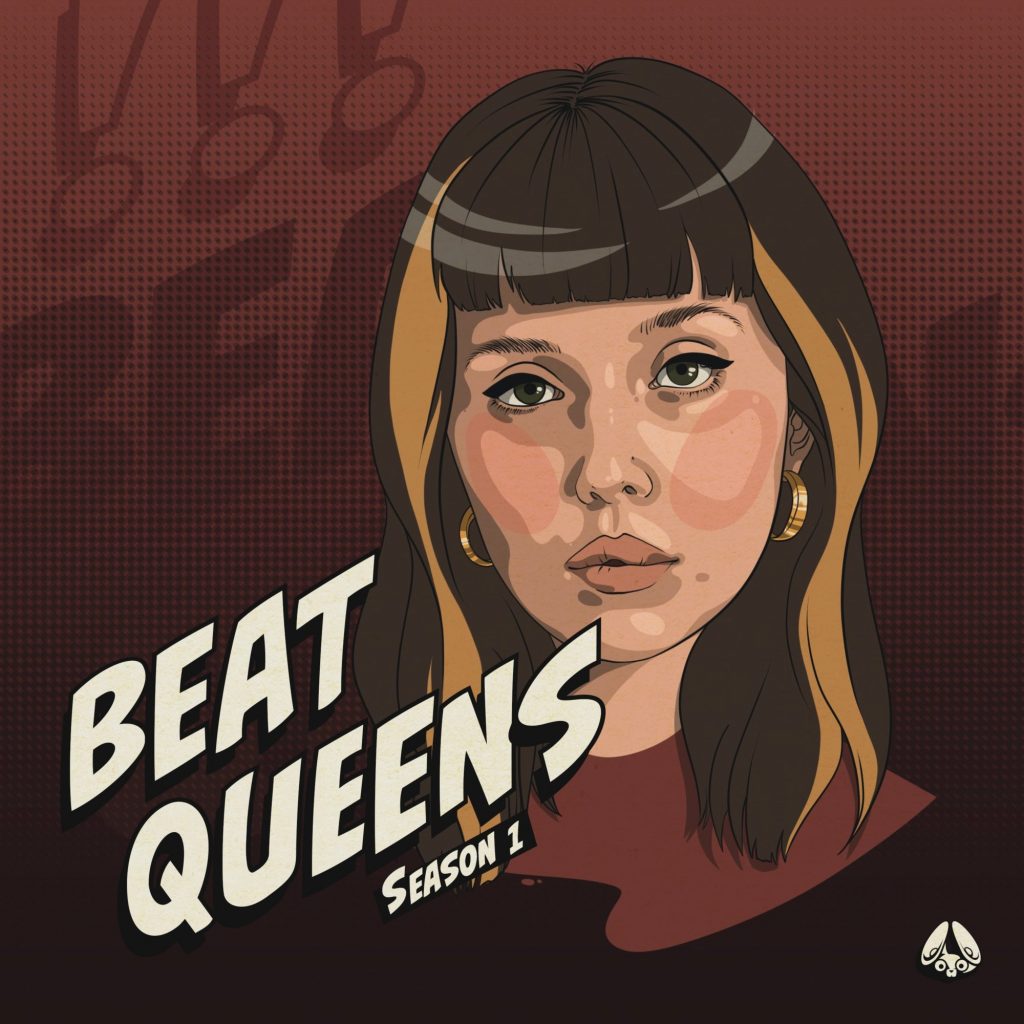 About the Producers
Beat Queens brings together 14 creators from 5 continents (Asia, Europe, South / North America, and Australia). Apart from producers/beat-makers, the artists on the compilation are often instrumentalists, singer/songwriters, and sound engineers. Some of them are already established names in the scene, others are still rising and developing their sound. The common thing between all of them is their love for music-making and their determination and perseverance, turning them not only into successful artists but also into inspiring role models for other female creators.
THE ARTIST