"The concept of the PAUSE series is to make space, so that different elements can shine brighter. You should apply it in life too. Make room for others. Lighting a second candle won't take the firsts one's brightness. It'll just brighten your perspective."

TromBobby
THE RELEASE
Release Schedule:
Apr 21st, 2022
Genres:
Beats, R&B / Soul, Jazz
After a series of successful releases in recent years, TromBobby's new approach is a juxtaposition to the Forest Gump inspiration behind Run (2018) and while running did save Forest before, this new record channels his last 4 years of experience and learnings into a more laid-back and grounded destination.
On his new EP, PAUSE VOL.1, Bojidar, now 27, expands his attitude to beat music with neo-soul, jazz, and r&b elements, going beyond sampling and with a focus on live instrumentation and vocals as a production element. All that is designed to create complex multi-layered music with vast emotional horizons. The take-everything-from-life-and-don't-stop-for-a-second energy is now transformed. Still there, but somehow matured due to the realization that you really need to focus on certain things in order to achieve your goals.
It is that focus that translated into TromBobby's ever-growing desire to play more and more instruments. Something that's not only evident in the album's artwork and credits, but also when experiencing his music live.
On the new record, TromBobby manifests the 4 years of exploration and love for collaboration with friends and same-energy people. That leads him to cross paths with Jermaine Holmes who has been an active member of the group The Vanguard since 2012 with artist D'Angelo. Their 2 collaborative tracks "LONGING" and "TONY'S LAMENT" don't only cross borders, but genres and sensations.
A big leap forward to TromBobby is utilizing his singing abilities on "BOX OF CHOCOLATES" and "SUNDAY". Being fearless is that Run energy that translates into PAUSE VOL.1 and what's going to carry on in VOL.2.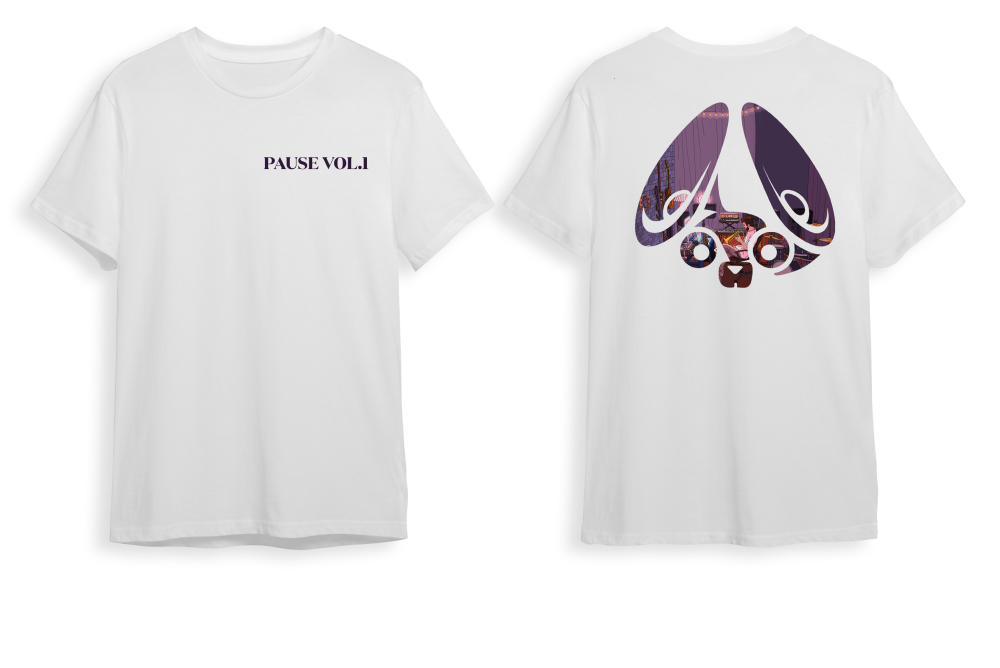 THE ARTIST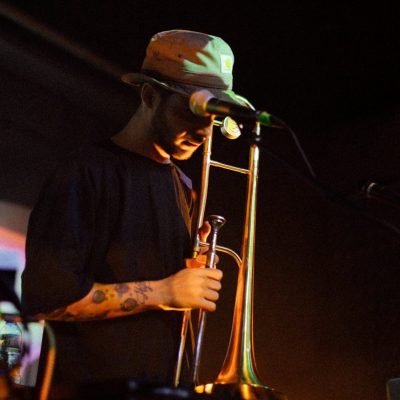 TromBobby
TromBobby combines his long-time passion, the trombone, with peculiar beats for a truly unconventional and contemporary sound. Studied jazz trombone at Conservatorium van Amsterdam, his unique production style and live instrumentation brought him features on Spotify's Orbit, Apple Music's BEATstrumentals and TIDAL's Rising Deutschland and support on BBC Radio 1. Also, a winner of The Kount Challenge 2021.
Featured on Apple Music's BEATstrumentals, Spotify's ORBIT editorial, and TIDAL's Rising Deutschland, Grooves: Deutscher R&B
Winner of The Kount Challenge 2021
"LONGING" radio play by Amazing Radio (US), SoulTracks (USA), El Rocanrosaurio (MX), Radio Krimi (FR), Bulgarian National Radio (BG), Radio Nova 98.9 (PT),

Rádio Armazém

(BR)
Radio play on BBC Radio 1 (Sian Eleri) for "Carefree"
Nominated for Forbes 30 under 30 Bulgaria
2.1M Streams across all streaming platforms
Added to 8.7k+ independent playlists on Spotify
His music (with DAYO) was used by Will Smith on his official YT channel
Performed live on Bulgarian National TV
Interview for RCRDLBL, feature on EarMilk, SoulTracks, The World Is Bond, FLEX, Italmassive,  album review on TwistedSoul
#6 on hypem Popular Charts ("BOX OF CHOCOLATES")