"This work is the result of a year long growth & exploration in sound design within the real of chill beats & electronica. It was very interesting to discover a diverse array of analog warm synths that resonated with the general vibe, and adding particular textures for an organic feel. Chroma Feel is that colorful & warm sensation you get when hearing these sonic endeavours."

Slaqk
THE RELEASE
Release Schedule:
May 16th, 2022 - Horizons
May 30th, 2022 – Chroma Feel EP
Chroma Feel conveys an uplifting feeling with inspiration drawn from Chill Beats & Electronica. A fresh and interesting project full of soothing synths and organic drum layers crafted with a flawless sense of production.
The lead single, "Horizons", is a smooth blend of the aforementioned styles as it takes listeners on an immaculate venture into the intricate soundscapes of Slaqk.
With his first Stereofox release, he exhibits a colorful palette of synthesis with an analog feel. An EP that links the softness of relaxing beats with energetic drum grooves, which in combination translates into the unique sound that defines Slaqk.
An ideal listening experience for those seeking a boost in drive and productivity.
THE ARTIST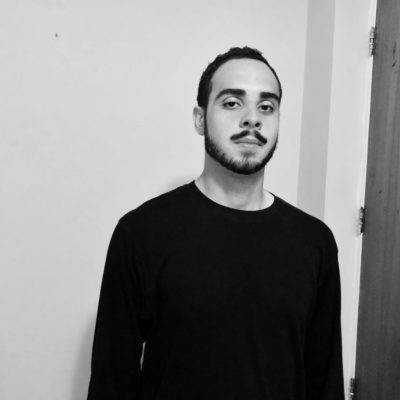 Slaqk
Miguel Lessey aka Slaqk, is a Venezuela-born producer whose vivid music draws on textured beats and dreamy synth sounds to create exotic grooves & captivating soundscapes. Miguel's relationship with electronic music started in his early teens, when he got heavily invested in DJ & discovered diverse repertoires within the realms of Drum & Bass, House, Breakbeat & Instrumental Hip Hop.
60K+ streams across major DSPs
Previous releases on labels such as clipp.art, Gold Prospector & Phuture Collective
Added to nearly 1,5K independent playlists
Support from the Stereofox Music Blog