"This EP Sandcastles was inspired by my travels all over the world, but also came from the idea that we all were living out these exhausting lives before the pandemic. Everyone seemed to have thought we might of had it all figured out but the Sandcastles we've been building…in the air, in the sand, weren't strong enough to handle the incoming tide. The tide represents all of the different things that have affected us individually in the past two years, the Sandcastle is me.

Lean Back is an ode to letting go and letting love. I'm at a place in my life where I'm letting things fall into place after a long, intense period of change and growth. Things should feel easy, natural. So I wanted to create a piece of music that inspires that feeling. This is a collage of sounds, all working in harmony to create something human. Furthermore, I wanted to give that feeling to other people who might feel/felt the same way I do."

Rodney Hazard
THE RELEASE
Release Schedule:
Feb 28th, 2022
Driven by a "the world is my gem" mantra, the US artist channels the energy of being outdoors into his Stereofox debut Sandcastles. Indeed, the record is following a trip to Hawaii, which Rodney found absolutely magical. Honoring the spirit of the place, from mountains to the ocean, the track is a voyage into a different world.
Hazard started the recording while on the plane as he arrived on the island, and finished it once on site. Being immersed in the original place of inspiration for the song allowed him to create a piece that takes us on a journey with him, filled with textured sounds.
The stereo image of the track is as captivating as can be, as he played with space throughout the production and mixing process, for a final product that plays with our senses.
THE ARTIST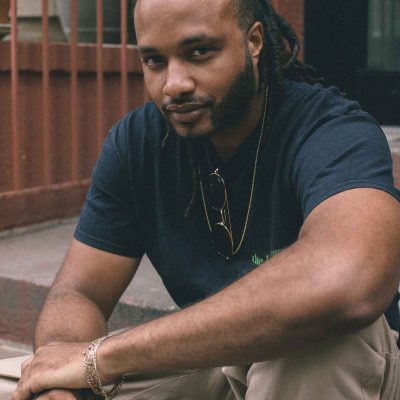 Rodney Hazard
Rodney Hazard is a multidisciplinary artist and creative director based in Brooklyn, NY that boasts an impressive repertoire of musical and visual art collaborations. With his lucid, emotive production, he's worked with artists including multi-platinum recording artist Bipolar Sunshine, members of the A$AP Mob, Nessly, Meyhem Lauren, AZ, Lais, Joe Budden, and more.
1M+ streams combined across DSPs
Featured on Spotify's Chill Tracks editorial
Support on Amazon Music's Breakthrough Electronic editorial playlist
150+ shows in USA, Canada, Germany, UK, Czech Republic
Opened for Future, Run The Jewels, and Alchemist
As creative director, he's worked with VICE, Samsung, American Express, AT&T, Diageo, Bacardi, and Under Armour