"Morning Ritual is your new wake up soundtrack, the new tune of your alarm clock. It's the track that will get you out of bed and be hyped to go out and do what you love."

Poldoore
THE RELEASE
Release Schedule:
Sep 22nd, 2022
Morning Ritual is your new wake-up soundtrack, the song that will get you out of bed & be hyped to go out & do what you love. Crafted by the talented Belgium producer Poldoore (350k ML), featured on outlets like Noisy, Rolling Stone, & VICE.
Tight beats, refreshing synths & playful jazzy piano keys. A recipe for feel-good morning.
THE ARTIST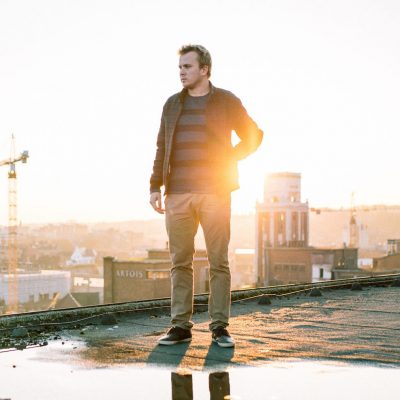 Poldoore
With a total of over 130M streams across the board and a long touring schedule, Belgian producer and DJ Poldoore's music has always appealed to a broad demographic around the world. Through the meticulous use of his home studio full of analog curiosities, while also relying on sampling and chopping up live instrument recordings, Poldoore has over the years developed a unique sound that seamlessly bridges numerous musical styles and eras, and draws the listener into a constantly moving auditive soundscape.
featured on Noisy, Rolling Stone, EDMtunes, Indie Shuffle, Majestic Casual, ThisSongIsSick
More than 70M streams on DSPs
Featured on 30+ editorial playlists by Spotify, Apple Music & Deezer
synchronization deals with brands including Sony, Mob Kitchen, Samsung, Pioneer, Food Steez, BX Brussels by Vincent Kompany and VRT.
nominated at the Red Bull Elektropedia Awards in the Artist Of The Year, Breakthrough Artist Of The Year and Album Of The Year categories in 2014
Performed live in more than 15 countries around the world – USA, Germany, Belgium, Netherlands, UK, France, etc.