"Life causes ups and downs, just like high and low tides are caused by the moon. I made this to help listeners feel both relaxed/comfortable and empowered."

Peyotoff
THE RELEASE
Release Schedule:
Oct 6th, 2022
After his critically acclaimed debut EP Living Jewel and taking a part in the Bulgarian Beat Wave vol.1, Peyotoff comes out of the summer with a fresh set of ideas and energy to solidify his place in the guitar-driven beat scene.
His new release "Tide" is a signal that the young jazz-trained guitarist and beatmaker is just beginning his journey in the instrumental scene.
THE ARTIST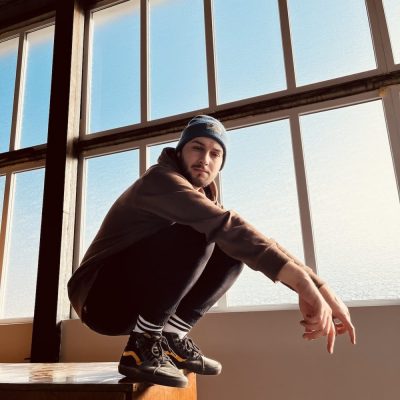 Peyotoff
Peyotoff is the solo project of jazz-trained guitarist Petar Yotov. The producer blends his alluring neo-soul guitar style with future beats elements, instrumental hip hop and jazz all that through the prism of his own experiences. A groove-heavy, but soothing sounds for the soul.
Featured on Spotify's lofi beats editorial
Featured on Apple Music's BEATstrumentals & Vida Relax editorial
TIDAL's Mix da Semana Brazil editorials
Part of Downtown Records Miles Davies Tribute compilation (2022)
Support by Indie Shuffle (2x) (article), Acid Stag (article), College Music, Filtr/Ultra Music and Ryan Celsius (playlists)
#3 hypem Popular Charts for "After Darkness"
Performed live on Bulgarian National TV and multiple venues in Vienna, Austria
Radio support on BBC Radio 1
Mentioned in CLASH magazine on the rising beat scene in Bulgaria