"The 5-track EP is my idea of showcasing how different genres can perfectly intertwine together. While I will always be driven by guitar beats, looking into other genres like neo-soul, lofi, chillhop, and future beats really opened my inner sonic universe. This is a new adventure for me and I hope people learn more about me through these sounds as I've put alot of love and passion into creating this.

All tracks will actually be released with guitar tabs, so I am happy to share this and help others learn playing the instrument."

Peyotoff
THE RELEASE
Release Schedule:
May 10th, 2022
Known as the nishikigoi pattern nishiki"swimming (or living) jewel", the unique name for this koi fish comes from the Japanese word "nishiki" which traditionally means beautiful or elegant things. Throughout the years Koi fish have become a universal symbol of peace all over the world.
Peace, love, affection, prosperity – all the elements Peyotoff has engraved in his Living Jewel EP. Each of the 5 beats is inspired by one or a few of those symbols. "Feelings" is by far the most sensual beat on the EP and will take the listener on a journey of love and affection. "After Darkness", on the other hand, is the producer's way of showing gratitude for being healthy and surrounded by the most important people in his life. Living Jewel is a reflection of Peyotoff's everyday life and all the things he is surrounded by, hence the usage of nature sounds or everyday tiny details like the supermarket sound sample in "On My Way". The beauty of this release is in its details.
The EP, created in its entirety in Peyotoff's bedroom, is both a story and a challenge. The challenge is creating a homogeneous beat soundscape driven heavily by the sound of his Fender Jazzmaster guitar while showcasing his versatility and a wide range of genres. The story? His debut as a producer and his growth as a musician.
THE ARTIST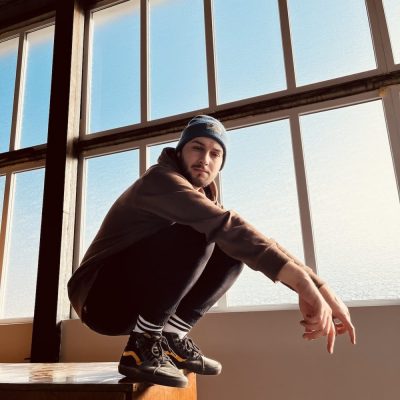 Peyotoff
Peyotoff is the solo project of jazz-trained guitarist Petar Yotov. The producer blends his alluring neo-soul guitar style with future beats elements, instrumental hip hop and jazz all that through the prism of his own experiences. A groove-heavy, but soothing sounds for the soul.
Featured on Spotify's lofi beats editorial
Featured on Apple Music's BEATstrumentals & Vida Relax editorial
TIDAL's Mix da Semana Brazil editorials
Part of Downtown Records Miles Davies Tribute compilation (2022)
Support by Indie Shuffle (2x) (article), Acid Stag (article), College Music, Filtr/Ultra Music and Ryan Celsius (playlists)
#3 hypem Popular Charts for "After Darkness"
Performed live on Bulgarian National TV and multiple venues in Vienna, Austria
Radio support on BBC Radio 1
Mentioned in CLASH magazine on the rising beat scene in Bulgaria