"Slow EP is the collage of different stories/drafts I produced since 2016, slowly progressing from really chill and melodic to more driving edits. Bahidira sunrise is the opener on Mexico festival Bahidora I performed in 2016 , this is actually a collaboration with my electro harpist friend Olga Maximova. Escape dub and ohh are breakbeat experiments I tried 2 years ago while living in my hometown. Tellme is a banger of a release, I really loved the clubby chill direction here paired with the free samples I used back in 2005 from a Russian artist (I don't remember her name). Slow is the main track of the project and is a collaboration with my friend Astir from Cologne. We had an amazing experience working together on my recent album 0% Anxiety."

Nuage
THE RELEASE
Release Schedule:
Apr 12th - "Signature"
Apr 26th - "Escape Dub"
May 10th - Slow EP
Nuage continues to affirm his role as a groundbreaking figure in the electronic scene with his new project Slow EP via Berlin-based label Stereofox.
Whether you know him from his releases on This Never Happened and Anjunadeep, or his remixes for the likes of il:lo and Hidden Orchestra, for over a decade the Russian producer has been renowned for tastefully pushing the boundaries of electronic music. This has not only earned him millions of streams and support from prominent publications and radio stations but also a cult-like following that is devoted to his experimental yet well-bred style of production.
He welcomes his audience into a journey filled with riveting twists and turns on the upcoming Slow EP. It serves as a collage of different moods and stories tightly knitted together by a cohesive progression that starts off relaxing, and gradually becomes invigorating. Nuage kicks off the EP with the contemplative downtempo/electronica gem "Signature" – a track fleshed out by glossy piano arrangements and percussion that are brimming with color. "Slow", the title track and the closer carry a similar energy albeit with soothing vocals and more of a melodic touch.
With each track on Slow EP, Nuage aims for his sound to encompass a wider range of influences and styles to express a broader spectrum of emotions for the listener.


THE ARTIST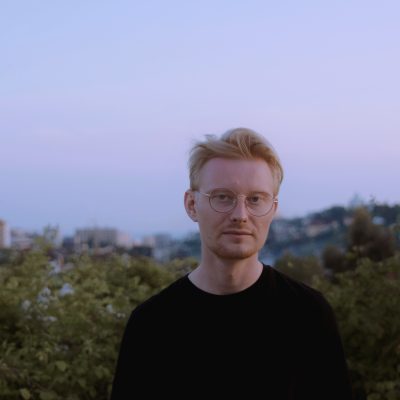 Nuage
Dmitry Kuzmin (aka Nuage) is no newcomer to the production world. Kuzmin began producing under the musical alias, Nuage, over a decade ago. Since then he has seen further exposure, releasing records on labels like Anjunadeep, 20/20 Vision, Phonica Records, and This Never Happened.
Plays on BBC 1, BBC 3, BBC 6, BBC 1xtra
featured in a variety of notable publications such as Mixmag, Future Music, DJ Mag, Thump, FACT, Vice, Ransome Note, and XLR8R
Previous releases on HY, Phonica Records, Anjunadeep, Project Mooncircle, and 20/20 Vision
Remixes for Hidden Orchestra, il:lo, Andrew Bayer, and Adriatique
180k+ monthly listeners on Spotify