"Nostalgia 65 is a track that has been in my vault for a couple of years until I finally decided to release it. The track is somewhat a little tribute to the walks I use to take (and still do) to get to our studio, which is located in the industrial parts of Malmö, my hometown. There has been many moments where I cross the bridge over the railways to get to our studio building, which also has the number 65, as the sun sets down and beats is bumping through my headphones. The track for me captures the nostalgic feeling I get from taking these walks and also gives me a vibe of our city during summer/autumn nights."

Moose Dawa
THE RELEASE
Release Schedule:
Sep 12th, 2023
Sweden-based beatmaker Moose Dawa debuts on Berlin-based label Stereofox with Nostalgia 65 – a jazz-infused chillhop gem.
The track carries groovy drums and jazzy bars flowing over Dawa's signature hazy production, evoking the nostalgia of city strolls on summer nights.
THE ARTIST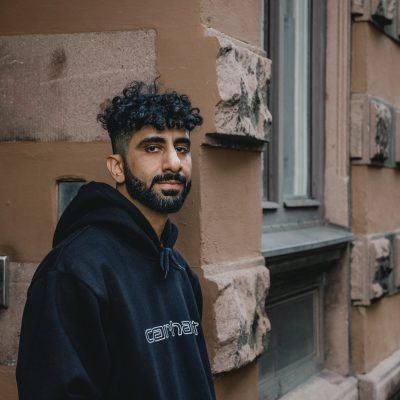 Moose Dawa
Moose Dawa is a Swedish beatmaker based out of Malmö. Mushtak has been a prominent figure in the beat scene since 2011, but he gained true recognition with his 2014 self-released EP, Felia Mea, showcasing his skillful crate-digging and talent for crafting sample-based instrumental hip-hop enriched with jazz and soul influences.
Over 5M streams across DSPs
Spotify editorials support on playlists like Jazz Vibes, Mellow Vibes, lofi beats, and Smooth Jazz Beats
Supported by 270k+ Spotify independent playlists and curators
Hosts his own program show for Swedish National Radio
Collaborations with Reason Studios, Sydsvenskan & P1 Kultur