"Alinea literally means "away from the line". It is also known as the paragraph symbol, representing a new paragraph, which is why it is also translated to "the beginning of a new train of thought". Alinea is about letting go of expectations and old habits, following impulses more than a strategy, to create more from a flow and not overthinking the outcome."

Mookee
THE RELEASE
Release Schedule:
Jul 28th, 2023
Mookee's latest EP Alinea means "away from the line", and with this project the German producer literally carves his own lane in the world of downtempo/electronica.
After his collaborations with starlets such as Equanimous and Skysia, German producer Mookee has exhibited that he has a promising future in the downtempo scene. His compelling story has also earned him a feature on the Freio Music Podcast. Coming from an instrument background (drums, guitar), Mookee's style naturally gravitates towards an organic sound. His work on Alinea EP however invites glossy electronic influences to mingle with the florid organic aesthetic that he's become well-known for.
The lead single "Moss" along with the EP closer "Times Without Rest" beautifully showcases his sonic evolution, especially since these are the gems that exhibit his electronic influences. Alinea is about letting go of expectations and old habits. Throughout the 4-track EP Mookee gradually introduces us to a new chapter of his journey, and has listeners asking for more by the end of it.
This is his debut release with Stereofox and with this Emancipator-reminiscent vibe Mookee brings a nostalgic energy to the world of downtempo.
THE ARTIST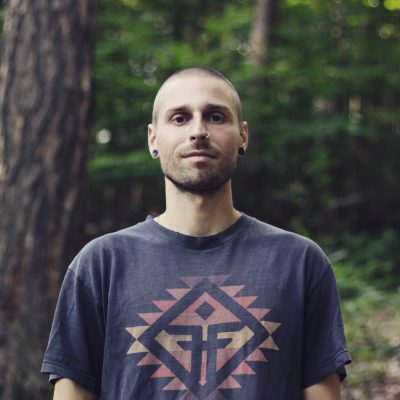 Mookee
Coming from an instrument background (drums, guitar) Mookee's music naturally comes together in a very organic sound. Recording drums, bass and guitar himself as well as working with different instrumentalists on e.g. strings, brass and woodwinds, he works mainly with his own source material, which creates his own memorable style.
Collaborations with Skysia and Equanimous
Support on 3k+ independent playlists
featured on the Freio Music Podcast