"Journey; the best way to describe this song. I started Misc.Inc to have a place for music outside the usual genres. To combine and create sounds that inspire me. To have a place I can call home and give insights into my understanding of the world through music. With Seeing.Venus I want to make a big step in that direction. Of breaking free from Genre boundaries, of establishing the notion of Misc.Inc being more than just lofi beats. I want to create a voice for myself and be more than just another guy we listen to when he gets on our playlist, but rather a whole artistic story we can follow and be a part of it. Creating stories and feelings for the person between the shells of their headphones. That is my goal."

misc.inc
THE RELEASE
Release Schedule:
Mar 23rd, 2022
Enter the first chapter of the new Misc.Inc conceptual music journey. Seeing.Venus is a track about transition.dynamics.movement. To never get stuck. To simply open.your.mind.
The sound of misc.inc has evolved into something bigger, which can't be put in a genre capsule. The chilled guitars, the different beat approach, and the atmospheric spacy vibe that the songs give you are the notion of Misc.Inc is more than just lofi beat maker, it's about the stories and feelings that he creates.
THE ARTIST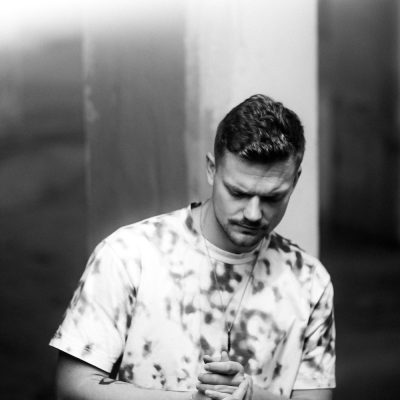 misc.inc
Highly motivated and goal-driven, Marc, aka misc.inc, is a self-taught atist, sound designer, and music producer, specializing in formulating compelling chill/lofi hip hop and downtempo/electronica creations. As an avid reader, meditator, and someone who continuously strives to seek new ways to improve his sound, Marc has demonstrated his passion by producing unique, versatile music that leaves lasting impressions.
150M+ streams across streaming platforms
Supported on 80k+ independent playlists and curators
Signed songwriter/producer for Warner Chappell Music Germany
Earned a golden record as a co-producer (Song: 01099 – Durstlöscher) in Germany.
Creator of the Bedroom Beats sample pack series on Splice.com with over 2 Million Downloads
Spotify editorial support on 30+ selections including Chillout Lounge, Lounge - Soft House, Ibiza Lounge, Soultronic, lofi beats and lush lofi
Featured on Apple Music's editorials The Lounge, Pure Focus, BEATstrumentals, and Pure Yoga
Support by Deezer on their study lofi editorial playlist
Radio support - Perfectly Basics (Netherlands), C89 Radio (USA), Ethereal Radio (USA), ChillSide Radio (Canada), The New LoFi (Blog), DI.FM
#3 on hypemachine