"The Appreciation Of Now is about exactly that. I always like to connect my music with rather philosophical topics. Life happens only in this very moment. The past is only memory and nonexistent. The same is true for the future. It's only a blurred vision. The only reality is in the very moment. Life happens only now. Showing gratitude for that, by recognizing this and living in the very present is what this release is about. The listener is invited to take a step back, zoom out and just take a listen in this exact moment. Every track in this EP is different, yet connected by subtle details."

misc.inc
THE RELEASE
Release Schedule:
Mar 25th, 2021
The music of German producer misc.inc is frequently interlaced with philosophical ideas and on his new meditative EP Appreciation of Now, he welcomes us to comfortably immerse ourselves in the very moment through 4 tranquil instrumentals.
Even though his sound is underpinned by hip hop elements, Marc's adoration towards electronica and downtempo continuously looms through upbeat rhythms and lush atmospheres – and it's this refined level of versatility that creates deep listening experiences with a healing effect.
This effect is magnified further on the Appreciation of Now EP thanks to the spirited airiness we're totally pulled into. Each tune in this multi-coloured EP acquaints us to the different sides of misc.inc. However, they are connected by the glistening synth tapestry, and their ability to lay our worries to rest as we appreciate and surrender and to the present
THE ARTIST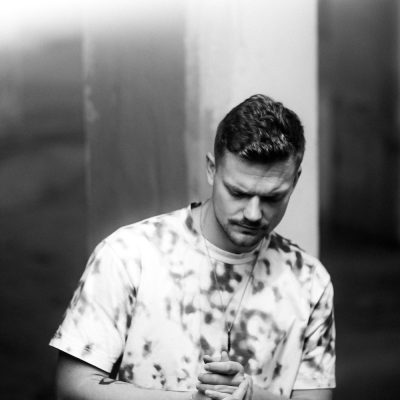 misc.inc
Highly motivated and goal-driven, Marc, aka misc.inc, is a self-taught atist, sound designer, and music producer, specializing in formulating compelling chill/lofi hip hop and downtempo/electronica creations. As an avid reader, meditator, and someone who continuously strives to seek new ways to improve his sound, Marc has demonstrated his passion by producing unique, versatile music that leaves lasting impressions.
150M+ streams across streaming platforms
Supported on 80k+ independent playlists and curators
Signed songwriter/producer for Warner Chappell Music Germany
Earned a golden record as a co-producer (Song: 01099 – Durstlöscher) in Germany.
Creator of the Bedroom Beats sample pack series on Splice.com with over 2 Million Downloads
Spotify editorial support on 30+ selections including Chillout Lounge, Lounge - Soft House, Ibiza Lounge, Soultronic, lofi beats and lush lofi
Featured on Apple Music's editorials The Lounge, Pure Focus, BEATstrumentals, and Pure Yoga
Support by Deezer on their study lofi editorial playlist
Radio support - Perfectly Basics (Netherlands), C89 Radio (USA), Ethereal Radio (USA), ChillSide Radio (Canada), The New LoFi (Blog), DI.FM
#3 on hypemachine