"Throughout the creative process, a lot of fresh ideas came to my mind. I reworked the track over and over again. It was a really fun and challenging process to actually get to the final result! I am very happy that Ben (Lotus Beats) joined in and came up with some great guitar parts."

LOKY

"I loved recording the guitar over this track. The feeling is meditative, reflective, and an all-around vibe."

Lotus Beats
THE RELEASE
Release Schedule:
Nov 7th - "Urban Distance"
A captivating Austria-via-England collaboration between LOKY and Lotus Beats – two talented producers and multi-instrumentalists who have enamored countless lofi/beat fans worldwide.
Their latest creation "Urban Distance" beautifully melds together gentle piano keys, ethereal guitars, and laid-back beats, perfect for cozying up during chilly November days.
THE ARTIST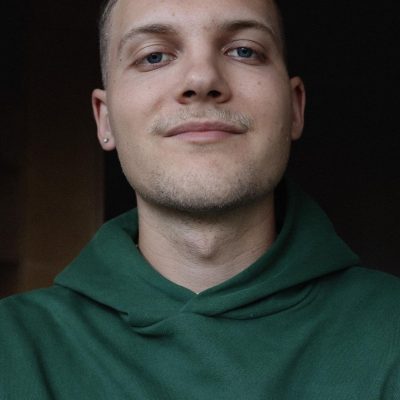 LOKY
23-year-old Stefan Koller PKA Loky is an Austrian music producer and saxophonist LOKY (Stefan Koller) who started playing saxophone at the age of 8. He started producing music at the age of 17 and immediately fell in love with beat, lo-fi instrumental music ever since he created his first beat.
Over 14M Streams across DSPs
Editorial support on Spotify including selections like lofi beats, Jazz Vibes, lush lofi, and Focus Flow
Press coverage from local newspapers and TV
Lotus Beats
Lotus Beats is a multi-instrumentalist and producer hailing from Brighton, UK, who crafts nostalgic and colorful productions, blending lush guitars, dreamy piano melodies, ethereal synths, and crispy hip-hop beats. Lotus aspires to share his beats globally, creating a calm and introspective experience for listeners worldwide.
Over 10M streams across DSPs
Editorial support on Spotify including selections like lofi beats, Jazz Vibes, Focus Flow, Chillhop, Chill Beats, chill lofi study beats, lofi chill, Chill Instrumental Beats, and Apple's BEATstrumentals
Supported by 25k independent curators and playlists on Spotify