"The EP takes you on a journey of heartfelt confessions, pouring out from different relationship situations. Every song is a story about different aspects of love – the imaginary one you wish you had, the real one you never wanna let go of, the one that breaks your heart. It's very relatable to each one of us – about the highs and lows of love, but also saying out loud things that maybe you would leave lingering in your mind.

"Set You Free" is about letting go of someone who has that special place in your heart. You love that person so much that you want what's best for him but at the same time it hurts seeing him moving on.

"Wine Talks" was the unexpected one. I had a verse and didn't have a clue what to do next. When I was at Boyan's studio and we were discussing different projects and ideas, I just gave him the demo. When he returned his spin on the production I got really inspired and since I already knew what's the story behind the lyrics, it just came out."

Lina Nikol
THE RELEASE
Release Schedule:
Mar 30th, 2023
With features in CLASH, BBC 1, KCRW, Soho Radio & Spotify's New Music Friday UK/Japan, frequent collaborators Lina Nikol & Boyan join forces for a sultry new r&b/neo-soul EP A Mood Called "You" – with smooth vocal runs and slick production.
Based on personal experiences and revolving around different relationship situations, the 4-song project is full of heartfelt confessions about life & love's ups & downs.
First single "Wine Talks" was featured on Spotify's New Music Friday UK and got airplay on BBC 1 (Future Soul) & BBC 1Xtra (Everything R&B). The sultry piece elaborates on the perception of the kind of love & passion that everyone craves, whether admitting it or not. "In reality, you might fall madly in love with that person or be very disappointed", Lina Nikol shares, "but in your mind, there are no limits – it's the escape space where feelings and imagination take over and that special someone is exactly what you want them to be."
The second single "Set You Free" features London-based, NZ-born virtuoso neo-soul guitarist Ashton Sellars (GRAMMY-nominated for Burna Boy's album, played guitars on Rod Wave's "Close Enough To Hurt", amassing 100M streams across DSPs).
Co-released with legendary Japanese label SWEET SOUL RECORDS.
THE ARTIST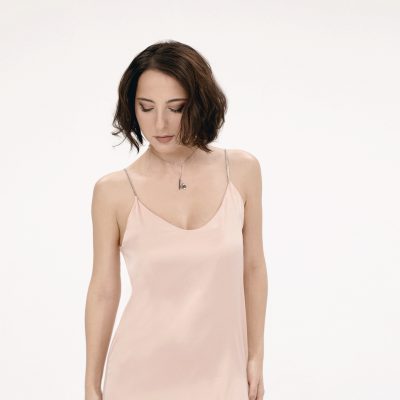 Lina Nikol
London-based, Bulgaria-born Lina Nikol is one of the most exciting new vocals in the contemporary r&b/soul scene. The young artist has worked with Grammy-nominated guitarist Ashton Sellars and world-famous producers like Moods, El Train, and Misha. In 2023 she opened for PJ Morton in London.
Radio rotation on BBC 1 (Future Soul), BBC 1Xtra (Everything R&B), BBC Introducing, Soho Radio (El Train), JazzFM UK, RNB1 (France), Fukuoka FM, beachfm Japan
Featured on Spotify's editorials like New Music Friday UK/Japan, Groovin' R&B, Cafe Chillout, Sugar, and aloe
Opening for PJ Morton live in London in 2023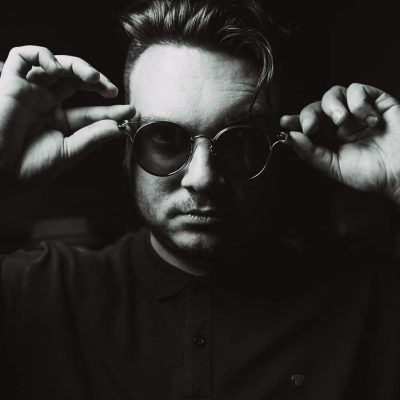 Boyan
Inspired by soul, funk and future beats music, Boyan is a producer and a DJ with over 15 years of experience when it comes to crafting soulful and touching beats. Boyan joined the Stereofox label family in 2019 and started solidifying his presence in the international scene with his debut Morning With Her EP. Since then he has had a worldwide sold-out vinyl campaign for his Closure EP, and worked with names like Moods, El Train, Grammy-nominated Ashton Sellars, and Bon Psy.
3.5M streams across streaming platforms and added to more than 15k independent playlists
Featured on Spotify's New Music Friday UK, Cafe Chillout and Groovin' R&B
Featured on Apple Music's BEATstrumentals and Lofi Jazz
Featured on TIDAL's Rising Electronic editorial & In The Loop
Coverage by CLASH Magazine, Earmilk and Indie Shuffle & #1  on hypemachine for his track "Valley of Roses"
featured in Best of Chill list on Qrates Vinyls
Radio support by SBS Australia, BBC Radio 6 and SOHO Radio London