I created Rise & Fall with the exact intention carried by its name – to show the duality of electronic music's power.

KILLV
THE RELEASE
Release Schedule:
May 26th, 2023
Mexico-city-based producer KILLV delivers the ultimate groovy dance electronic vibes for anyone who loves good energy.
Experience the beautiful UK garage/electronic dance sonic world crafted by KILLV & Sh4med. The soothing vocal chops, and melancholic chords by Sh4med are in perfect symbiosis with the energetic drum pattern and atmospheric breaks. The 2 producers maintain the high energy needed to electrify a dancefloor crowd.
THE ARTIST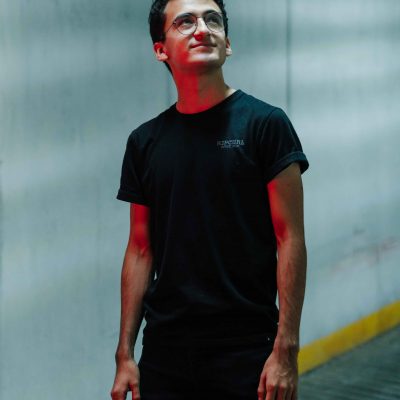 KILLV
Hector Montiel (KILLV) DJ and producer from Mexico City has managed to stand out among other artists due to his innovative style that he displays in each track, maintaining his sound but adapting to the different subgenres of electronic music. He has the support of artists such as T-Pain, Baauer, Peekaboo, to name a few. Throughout his career he has had different shows such as EDC Mexico 2019, Aqua Color Fest and a special appearance on the set of ADGEL at EDC Mexico 2022, thus demonstrating that he has what it takes to take his project to another level.
Radio play on KCRW (SilVA) and on one of the biggest electronic radio stations in Mexico Beat 100.9FM
Over 500k Streams across DSPs
Spotify editorial placements -  Chill Tracks and Bass Arcade
Apple Music editorial placements - Heavy Hitters and New Music Daily
Deezer editorial placements - Electro Latino
Warzone tournament winner organized by Amazon Music
EDC Mexico 2019 Boombox ArtCar Stage
Special appearance EDC Mexico 2022 Dos Equis Stage