"Unfold is the natural musical evolution of my 2021 Closure EP. It's a sonic manifestation of the "one door closes, another one opens" saying.

This is not so much in a musical way but in a personal one. A lot of major things have happened in my life throughout 2021 and early 2022 and for better or worse I had to learn, yet again, to let things go in order to make room for new opportunities to enter."

Boyan
THE RELEASE
Release Schedule:
Aug 25th, 2022
unfold /ʌnˈfəʊld/
[ to gradually develop or be revealed ]
Boyan is anything, but one-directional. Dwelling in the world of instrumental hip-hop, leftfield electronica, and r&b, the producer is on a journey of constant exploration. To explore it often means re-discovering familiar grounds, coming back to your roots, and feeling them as your present self, because humans are never constant and who you are today is not who you used to be.
Unfold is Boyan's journey back home.
"Whilst making Unfold I was reaching for that same feeling, experimenting with sounds, letting myself go with the flow and not question any of the decisions I am making. It is a deeper look into my passion in more of an electronic/soundscape musical picture."
The artist's goal with the record is to make listeners feel. Feel anything. Happiness, sadness, excitement, nostalgia.
The foundation which interconnects the 4 tracks in the EP is undoubtedly Boyan's biggest musical love – the piano. An element that was ever-present is his work as an artist, regardless of the genre. It is the thing that sets the tone, builds the premise, and unites deep house, UK garage, electronica, and downtempo music with the slight nuances of traditional Bulgarian folklore scattered throughout the whole release. Elements used in a lot of prominent records that came out recently including Bonobo's Fragments and BICEP's Isles.
EP's artwork is based on another Boyan passion – photography. All visual elements are shot by him and are a ever-lasting reminder of his love for Bulgaria's nature.
"Every picture you see is a photograph I have taken in my travels through Bulgaria, capturing moments I thought are insanely beautiful and soul-moving. These also really reflect the music in Unfold, and I think they can serve as a visual compass through the emotions in the songs.", shares the artist.
THE ARTIST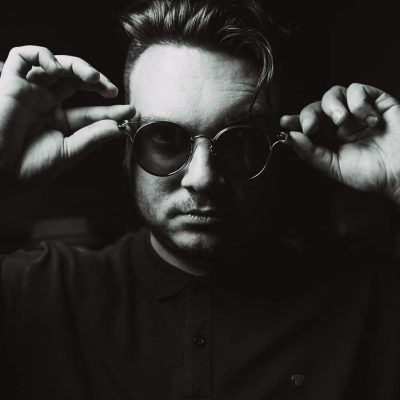 Boyan
Inspired by soul, funk and future beats music, Boyan is a producer and a DJ with over 15 years of experience when it comes to crafting soulful and touching beats. Boyan joined the Stereofox label family in 2019 and started solidifying his presence in the international scene with his debut Morning With Her EP. Since then he has had a worldwide sold-out vinyl campaign for his Closure EP, and worked with names like Moods, El Train, Grammy-nominated Ashton Sellars, and Bon Psy.
3.5M streams across streaming platforms and added to more than 15k independent playlists
Featured on Spotify's New Music Friday UK, Cafe Chillout and Groovin' R&B
Featured on Apple Music's BEATstrumentals and Lofi Jazz
Featured on TIDAL's Rising Electronic editorial & In The Loop
Coverage by CLASH Magazine, Earmilk and Indie Shuffle & #1  on hypemachine for his track "Valley of Roses"
featured in Best of Chill list on Qrates Vinyls
Radio support by SBS Australia, BBC Radio 6 and SOHO Radio London