"This EP is a way of saying goodbye to 2020 and welcoming whatever 2021 brings my way. Last year was a constant wave of positive and negative events and all of those emotions I wanted to channel in the studio, behind the piano. It felt liberating letting them all out. Pure and raw."

Boyan
THE RELEASE
Release Schedule:
Mar 30th, 2021
2020 was the year Bulgarian artist Boyan stepped out into the international beat scene. His Morning with Her EP scored more than 750k plays and received multiple features and support by both independent and official editorial curators.
Inspired by soul, funk and future beats music, with Piano Thoughts Boyan ventures further and opens up to listeners by channeling all of his emotions and experiences into these 4 compositions. Evidence for all that is how he describes EP's opening track.
"Indulgence" is a conversation with myself and me trying really hard to let things happen the way they are supposed to. I realized that very often we can't control faith.
Just like any conversation, the release is marked with the theme of duality. "Just Another Day" is Boyan's champion when it comes to feeling hopeful.
"I wanted this track to exhale the classic Sunday afternoon vibe. A beat you bump when you take out the car for a slow drive, or when you feel good at home doing chores or you are relaxing with your loved one. An overall no stress, positive emotions kinda track."
"Silent City" is EP's open book – spacious bassline, low-key beats, and gentle piano keys. A track to play on those late night/sunset walks. It allows the listener to space out and create a safe sonic space.
The EP's most intimate and is undoubtedly "Legacy (To Georgi)".Boyan shares,
"EP's closure track is dedicated to my grandfather who sadly passed away from COVID just a few weeks before 2020 ended. He was the most positive person I ever knew and my musical passion and talent come fundamentally from him because he was extremely musical and had such a beautiful bass-baritone voice and he sang in different choirs throughout the years. Few days after his passing I felt that I missed him so much and the only thing I could do that day was just sitting on the piano and play something for him. This piece was born from one single take, just me pressing record, playing what I felt, and just exporting it as it is."
THE ARTIST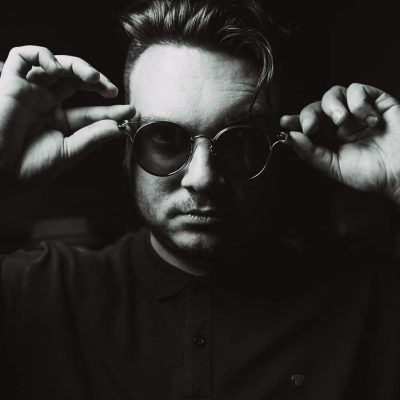 Boyan
Inspired by soul, funk and future beats music, Boyan is a producer and a DJ with over 15 years of experience when it comes to crafting soulful and touching beats. Boyan joined the Stereofox label family in 2019 and started solidifying his presence in the international scene with his debut Morning With Her EP. Since then he has had a worldwide sold-out vinyl campaign for his Closure EP, and worked with names like Moods, El Train, Grammy-nominated Ashton Sellars, and Bon Psy.
3.5M streams across streaming platforms and added to more than 15k independent playlists
Featured on Spotify's New Music Friday UK, Cafe Chillout and Groovin' R&B
Featured on Apple Music's BEATstrumentals and Lofi Jazz
Featured on TIDAL's Rising Electronic editorial & In The Loop
Coverage by CLASH Magazine, Earmilk and Indie Shuffle & #1  on hypemachine for his track "Valley of Roses"
featured in Best of Chill list on Qrates Vinyls
Radio support by SBS Australia, BBC Radio 6 and SOHO Radio London