"Colours of Heaven was born during some hard times in my life. These 4 tracks were my way of expressing what I felt at the time, and because I was never good at expressing my emotions through words, I often let my music speak. Almost all of the beats were made in a really short period of time and I intentionally left them pretty "unpolished" just because I wanted to encapsulate the raw feeling of my thoughts as I was going through the recording process."

Boyan
THE RELEASE
Release Schedule:
Aug 19th, 2020
Growing older made Boyan realize he needs to connect more to the calmness of nature than city life. After spending years in the center of Bulgaria's capital Sofia, DJ-ing, and performing live, the soul and jazz producer is paying homage to that feeling and his love for J Dilla.
The whole Colors of Heaven EP released via Stereofox is the perfect track to play in the background while enjoying your friends for a relaxing evening outdoors or just chilling with your loved one.
THE ARTIST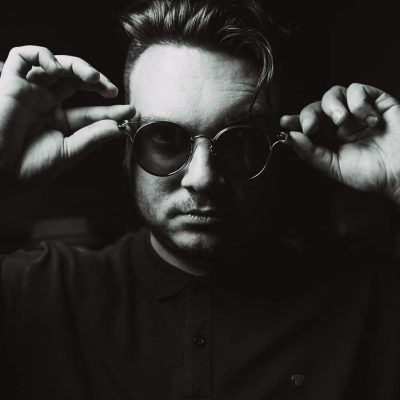 Boyan
Inspired by soul, funk and future beats music, Boyan is a producer and a DJ with over 15 years of experience when it comes to crafting soulful and touching beats. Boyan joined the Stereofox label family in 2019 and started solidifying his presence in the international scene with his debut Morning With Her EP. Since then he has had a worldwide sold-out vinyl campaign for his Closure EP, and worked with names like Moods, El Train, Grammy-nominated Ashton Sellars, and Bon Psy.
3.5M streams across streaming platforms and added to more than 15k independent playlists
Featured on Spotify's New Music Friday UK, Cafe Chillout and Groovin' R&B
Featured on Apple Music's BEATstrumentals and Lofi Jazz
Featured on TIDAL's Rising Electronic editorial & In The Loop
Coverage by CLASH Magazine, Earmilk and Indie Shuffle & #1  on hypemachine for his track "Valley of Roses"
featured in Best of Chill list on Qrates Vinyls
Radio support by SBS Australia, BBC Radio 6 and SOHO Radio London