"I built the story of the EP before even thinking about the music. I poured all my experience from the past year into this, from COVID hitting us globally, to going through the experience by myself, with friends, and eventually with my now wife. I am so happy we managed to translate my story into sound, and later into those images with the team."

Boyan
THE RELEASE
Release Schedule:
Oct 8th, 2021
Genres:
Beats, Lofi, Jazz
Closure is a centerpiece in the sonic universe he has been creating since joining the Stereofox Records family. A micro-cosmos within, the genre-bending 5-track EP follows a series of events and spans beyond the borders of sound. The producer uses the release to share his story and the flow of emotions that have been building up since the start of last year.
Besides the digital release which comes with a radio promotion and social advertising, Boyan alongside the creative team of Stereofox, has planned his first-ever vinyl pressing, a limited merch drop, and a release party. All of that is designed to enhance the experience of Closure.
Because this is a very intimate and personal release, this is the storyline written by Boyan for anyone who wants to truly submerge into the world of the EP.
00:00 – I Know
You are standing in the living room, watching the news. Lockdown is underway, and anxiety is in the air. Reaching your friends seems impossible and you get tired of hearing the phone's endless ringing tone. Chasing that desire of getting a breath of fresh air you end up going outside on your own. It's a ghost town. Suddenly you feel the urge to be around a loved one, so you hurry back home. You go to bed feeling lost and uneasy.
04:00 – Luminous
You wake up. It's a cold, but sunny morning and you feel good. You get behind the laptop and start riding the creative wave. It has been a while, but today you feel like there's nothing that can stop you. Ideas keep flowing, and you can't take the smile off your face. Today is one of those days where you end up dancing and vibing to the music around you.
07:48 – Why Not (ft Finnoh)
Ever since this happened, turning on the TV first thing in the morning has become a habit. The news just started. Things aren't getting any better. People across the world are locked inside their homes and left without a job on the brink of poverty, but a select few keep piling in more wealth. Yeah, why not? Coronavirus unemployment numbers are staggering. People are on the edge and division is at all-time high, but the media keeps talking about a new Instagram trend or some other nonrelevant bullshit or where and how rich people 'escape' the Pandemic.
Sure, why not?
11:20 – Turn Back Time
It's time to turn off the TV and lay down. You close your eyes and space out. Calmness starts to fill your mind and you realize that the only thing you have control over is your own behavior. The smallest change towards something positive will have a ripple effect on those around you. The collective starts with the individual.
You hear the sound of strings building up a melody in your head. You feel goosebumps and open your eyes. A charge of energy overtakes your whole body.
15:05 – Sense Of Finality (Epilogue)
Happiness is watching the sunset on a hilltop far away from the city with your loved one right next to you. The sun is slowly fading away behind the mountain tops and you've reached your end destination – peace. This shared moment together is the most important thing in the world right now. You embrace the serenity which comes with the realization that whatever trouble comes your way, it will inevitably pass.
18:08 – You open your eyes. This is closure.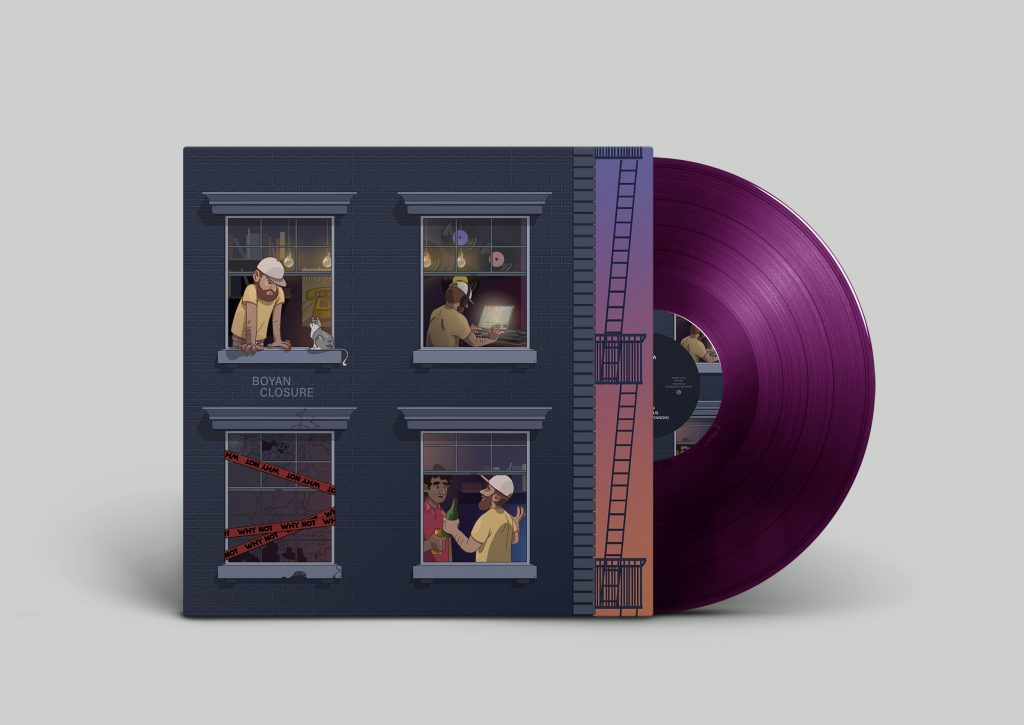 THE ARTIST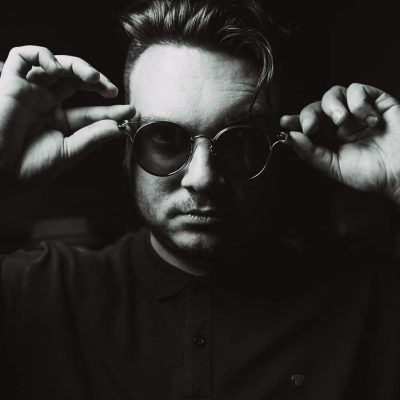 Boyan
Inspired by soul, funk and future beats music, Boyan is a producer and a DJ with over 15 years of experience when it comes to crafting soulful and touching beats. Boyan joined the Stereofox label family in 2019 and started solidifying his presence in the international scene with his debut Morning With Her EP. Since then he has had a worldwide sold-out vinyl campaign for his Closure EP, and worked with names like Moods, El Train, Grammy-nominated Ashton Sellars, and Bon Psy.
3.5M streams across streaming platforms and added to more than 15k independent playlists
Featured on Spotify's New Music Friday UK, Cafe Chillout and Groovin' R&B
Featured on Apple Music's BEATstrumentals and Lofi Jazz
Featured on TIDAL's Rising Electronic editorial & In The Loop
Coverage by CLASH Magazine, Earmilk and Indie Shuffle & #1  on hypemachine for his track "Valley of Roses"
featured in Best of Chill list on Qrates Vinyls
Radio support by SBS Australia, BBC Radio 6 and SOHO Radio London