"I conceived the idea behind this EP after seeing the World War II painting "Flanders (Where To In This World?)" by the artist Franz Radziwill. It's a striking image portraying the horror of war, which has been an important part of my identity (having experienced war in Bosnia as a child). It was also a reminder about the continuing horrors of war, in places like Ukraine that has been an important part of my life. I've been touring in Ukraine as a musician every year over the last decade, and some of my fondest music memories were made there. So to see the country bombed and destroyed, in a similar was that my country was bombed and destroyed, was deeply upsetting and sad. With so many new refugees now looking for a different life somewhere far away from home, like I did in the 1990s, I started processing all those familiar feelings of trauma, despair, and uncertainty. I wanted to create a release that processes those emotions through music, if nothing else then for me to find a breath of air in a world that sometimes feels like it's sinking fast"

Arms and Sleepers
THE RELEASE
Release Schedule:
Apr 14th, 2023
One of the most exciting, up-and-coming lofi producers, l'eupe has accumulated 10M+ streams across DSPs and numerous editorials (including lofi beats on Spotify & Creative Focus on Apple).
For his debut Stereofox release, he brings the delightful 5-piece Into The Wilderness EP, inspired by a trip to Canada and his fascination with its spectacular nature. Built upon field recordings, the project is "as versatile as nature" but also cohesive in its soothing abilities.
THE ARTIST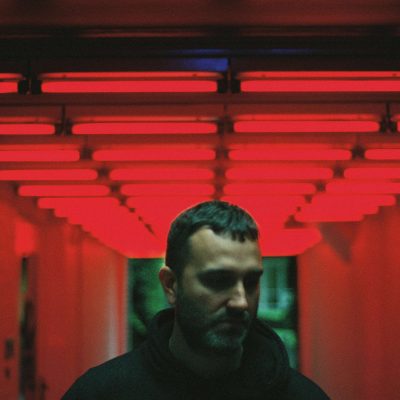 Arms and Sleepers
Arms and Sleepers is the electronic music act founded in Boston, Massachusetts in 2006, formerly comprising Max Lewis and Mirza Ramic. The group has explored trip-hop, electronica, downtempo, ambient, hip-hop, and subtle pop with deftness and grace.
Over 30 million streams on Spotify and editorial playlist placements including Atmospheric Calm, Melantronic, Ambiente, Kopfkino, Electronic Rising, Electronic Focus, and Brain Food
Over 7 million streams on Apple Music and editorial playlist placements: Pure Chill, Pure Focus, Today's Chill, The Lounge, and Morning Focus
Over 2 million streams on Amazon Music in the last 2 years + Recent DSP editorial playlist placements: Amazon Music > Lo-Fi Hip Hop (US), Chilled Beats (UK), Chill-out & Ambient (Station), Lo-Fi Hip-Hop Radio (Station), Sleep (Station)
Social media reach: 19K FB followers, 3.9K IG followers, 3.6K YouTube
Co-founder of Future Archive Recordings (releasing music from Blockhead, Yppah, Little People, il:lo, Sun Glitters, Arms and Sleepers)
Publications on: Clash Magazine, VICE, EARMILK, XLR8R, NPR, The Ransom Note, Veil of Sound, Idioteq, Impose Magazine, PrettyInNoise, Pilerats, Tinymixtapes