"From the fresh spring drizzle, through the beauty of the raindrops on the flower leaves, and all the way to the sun peeking behind the clouds, the rain season in Japan is the most magical time of year. With Samidare we took that concept and turned it into a 5-piece jazzhop journey, where every track offers its own unique flavor."

yuhei miura & Kazuki Isogai
THE RELEASE
Release Schedule:
Jun 1st, 2021
As the rainy season in Japan is around the corner, bless your ears with mellow drizzly vibes.
Titled as the Japanese word for "rain in May", Samidare is a concept EP, encapsulating the misty lush nature of Japan's most beautiful time of the year. With soulful guitars, hazy atmospheres, and soft drums, yuhei miura & Kazuki Isogai will take you on a sonic journey through the rain, exploring the beauty of the season's nuances.
Setting out amongst the mist of "Kasumi" (titled as an ancient haiku word, meaning spring) the first piece of the EP will introduce you to some leisurely drums with a gentle touch of slick guitar textures. With "Hana No Ame" we already find ourselves amidst the musical raindrops. Meaning "flower rain" in Japanese, the title was inspired by the track's sound, resembling spring freshness. The smooth lo-fi keys and mellow guitars are certain to soothe the ear and make you gently nod your head to the jazzy groove. The third track "Krisame" offers a short, but bracing flavor of lo-fi guitar sprinkles, staying true to its title, which means "drizzle". With its captivating intro buildup and the following upbeat melodies, "Taiyo" ("sun") represents the warm rays breaking through the rainy clouds. It then leads up to a beautifully positive ending of the musical story with the focus track "Niji" (meaning rainbow), concluding the rain cycle with some bright neo-soul guitar phrases.
THE ARTIST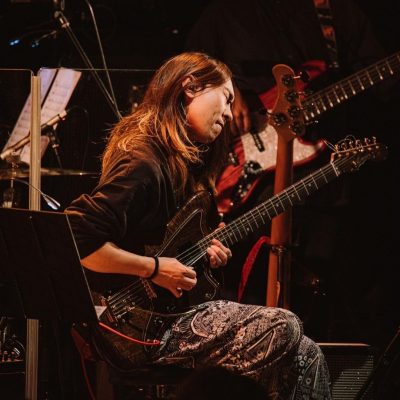 Kazuki Isogai
Kazuki Isogai is a renowned Japanese guitarist with more than 300k followers on Instagram and YouTube and 20M streams across DSPs. He's the guitarist of Japanese pop star Kaela Kimura & Tokyo band Def Tech.
Kazuki Isogai is a guitarist of Kaela Kimura (431K on IG) & Def Tech (243K followers on Spotify)
Featured on 10+ Spotify editorials including lofi beats, Road Trip to Tokyo, Smooth Jazz Beats and Shimmer
Featured on Apple Music's BEATstrumeantals, Jazz Scene: Japan and Lofi Japan
Featured on Deezer's Lofi Japan selection
Radio support on BBC Radio 6 (Focus Beats show) and SBS Australia Top 100 Chill Tracks of 2021
Appeared on the cover of D'Angelico New York guitar magazine
Kazuki's collaborative album with edbl was added to 30+ editorials & amassed 4M streams across DSPs
300K+ followers on Instagram, YouTube and TikTok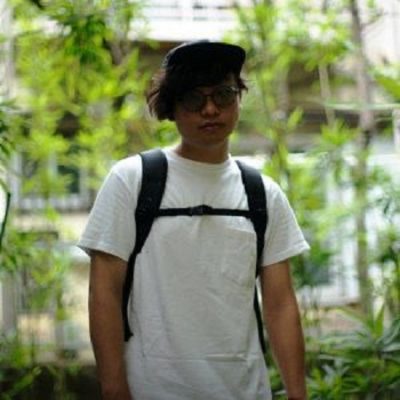 yuhei miura
yuhei miura is one of Japan's most exciting producers, already pretty established in the lofi/chillhop scene. He's received support in numerous editorials like Spotify's lofi beats, Road Trip To Tokyo, Shimmer, etc. & Apple Music's BEATstrumentals, Lofi Japan & more.
A number of live beat events in Tokyo
Featured on 10+ Spotify editorials including lofi beats, Road Trip to Tokyo, Smooth Jazz Beats and Shimmer
Featured on Apple Music's BEATstrumeantals and Lofi Japan
Featured on Deezer's Lofi Japan selection
Radio support on BBC Radio 6 (Focus Beats show) and SBS Australia Top 100 Chill Tracks of 2021