"Find Me EP is the culmination of my favorite tracks I produced in the last years since I started Vertefeuille. On the deluxe version, the original Find Me song was really laid back, emotional, and chill. Blank Page energized it so it could fit on a dancefloor and worked exceptionally well. I just want to dance now."

Vertefeuille
THE RELEASE
Release Schedule:
Jul 21st, 2023
Vertefeuille invites noteworthy electronic producers MÒZÂMBÎQÚE and Blank Page for the deluxe version of his multi-colored project Find Me EP via Stereofox Records.
After support from prominent labels and artists such as Colorize and Robby East, Vertefeuille's Find Me EP established him as an act with a bright future in the world of melodic house. The brightest gem on the project "Petite Doucer" has been given new life through a calm remix by the renowned Nettwerk producer MÒZÂMBÎQÚE who continuously appears on numerous Spotify and Apple Music editorials.
Beautiful, hypnotic electronic music rooted in ambient, experimental sensibilities and brushed with melancholy moments for when the night isn't over just yet.
Furthermore, a joyous spirit is brought by Blank Page – a French melodic and progressive house producer known for his releases with Sekora that have been supported by Chris Luno, Valley View Records, and UAOK. Blank Page's edit of "Find Me" is a serotonin booster as it's energetic while maintaining the emotive charm of the original.
Greg's productions will take you on a trip of melodic and progressive music, whether it's showcasing deeper melodic vibes or dark driving sounds. The variety in his productions is something that is carried into his DJ sets in order to truly take the listener on a journey. Initially inspired by the early Swedish house scene, Greg's taste has evolved over time and his productions now draw inspiration from the likes of Dusky, Lane 8, Ben Bohmer, Kidnap, Adriatique & Bicep.
With this release, Vertefeuille continues his impressive run of vibrant, emotive releases.
THE ARTIST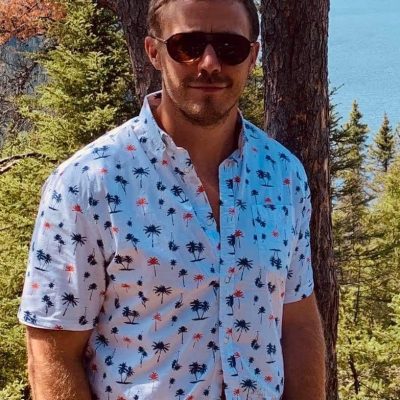 Vertefeuille
Vertefeuille Vertefeuille (meaning Green Leaf in French), is a Canadian Producer from Montreal, Canada. He is known for his escapist sounds, rich electronic soundscapes, and mellow beats. Whether it's a soothing chill piano or progressive synth line, Vertefeuille always brings a vibe. Vertefeuille produced hip-hop beats years ago and came back to his creative roots 4 years ago.
Supported by notable curators like This Song Is Sick, Enhanced Music, Gobi Dessert Collective, Colorize, and Robby East
Featured on Spotify's New Music Friday: UK