"Tranquility" was recorded in our studio in Munich, which is an old shipping container, that has been redesigned and transformed into a creative space where we can record and produce new music. Hope you find this gem perfect for unwinding and finding peace in the midst of chaos."

Sátyr & cløse2u
THE RELEASE
Release Schedule:
Jun 23rd, 2023
Munich-based musician and producer Sátyr has teamed up with cløse2u to deliver a captivating musical experience with "Tranquility" – their debut on Stereofox Records. This soothing introspective lofi piece invites listeners to unwind and discover peace amidst the chaos of everyday life.
Recorded in their unique studio, a creatively transformed shipping container in Munich, "Tranquility" features a mesmerizing guitar melody that adds a layer of depth to the relaxing piano & delicate beatwork. Sátyr's musical journey, which began with classical piano and cello lessons, has evolved into a global phenomenon. With nearly 200 million streams across DSPs, Sátyr has established himself as a leading figure in the lofi genre.
"Tranquility" is the latest addition to Sátyr & cløse2u's impressive discography, offering listeners a serene and meditative escape from the busy life we all live.
THE ARTIST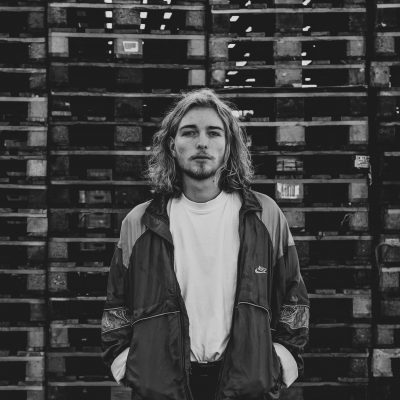 Sátyr
Sátyr is a Munich-based musician and producer. His musical journey started with classical piano & cello lessons at the age of 8. In his youth, he quickly came into contact with instrumental hip hop through his passion for beats and jazz. During his medical studies in Munich, however, his great passion increasingly turned into a profession and since then he has only lived for music.
200M streams across DSPs
30+ editorials on Spotify, including lofi beats, lofi sleep, Jazz Vibes, lofi meditation & more
Featured on Apple's BEATstrumentals, Lo-Fi Chill, Lo-Fi Jazz, Sleepy & more
Collabs with artists like Phlocalyst, Tom Doolie, Louk (of Soul Food Horns), LESKY & more
300k+ independent playlist adds