"I made this song late, on a memorable night. The moon glowed above me and lit up the thin mist in the air around. I thought up a chord progression to match this mysterious aura. The unexpected brightness in the middle of the night surprised me. I needed to complement this dramatic night of inspiration with some impactful drums and layers of lush guitars. Does it get so bright often? It felt like I was on a different planet with 2 moons lighting up the night. With some more filtered synth notes and vintage organ sounds, the story of Ashley and Mark living on a multi-mooned planet was born."

RINZ.
THE RELEASE
Release Schedule:
Aug 11th, 2022
One of the most exciting, up-and-coming lofi producers, l'eupe has accumulated 10M+ streams across DSPs and numerous editorials (including lofi beats on Spotify & Creative Focus on Apple).
For his debut Stereofox release, he brings the delightful 5-piece Into The Wilderness EP, inspired by a trip to Canada and his fascination with its spectacular nature. Built upon field recordings, the project is "as versatile as nature" but also cohesive in its soothing abilities.
THE ARTIST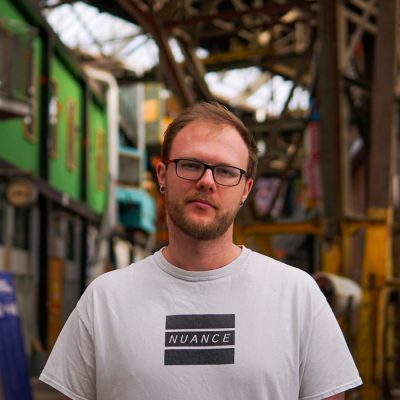 RINZ.
RINZ. started his instrumental hip-hop journey in 2017 and since then hasn't shied from impressing with his knack for well-balanced and touching compositions. Having surpassed 60M streams across platforms, he continues crafting beautiful guitar-driven lofi to channel his emotions into his art.
80M+ streams across DSPs
Featured numerous times on Spotify's editorial playlists, such as Jazz Vibes, lofi beats, and Focus Flow
Added to Apple Music's BEATstrumentals, Pure Focus, LoFi Chill & more
Featured on Deezer's chill lofi and study lofi editorials
200k+ independent curator playlists and support from curators like The Jazz Hop Café, Retro Jungle, and Steezyasfuck
Collaborations with renowned artists like Glimlip, DESH, Hoffy Beats, Louk (Soul Food Horns)