"I have to say this EP required a lot of effort as I want this to have features. There were several changes during the process, but both edbl and I are happy with where it landed. Working with top-tier UK artists (James Berkeley, Jay Alexzander) as my features have been amazing. It was such a great experience. edbl as a mediator made everything so smooth too. Even though it took a lot of time to put everything together, I believe it was definately worth a wait. I love all four songs singing about struggles or comfort of being a romantic relationship. I hope this EP will bring your day some new colors!"

RiE MORRiS
THE RELEASE
Release Schedule:
Aug 31st, 2023
One of Japan's silkiest voices marks her debut on Berlin-based label Stereofox.
A lush blend of neo-soul, with jazz-tinged instumentals, the In My Dreams EP is produced by UK master edbl (who worked with Kofi Stone, Conor Albert, and Kazuki Isogai) & features the delightful vocals of James Berkeley (on the bi-lingual 2nd single "What's On Your Mind") & Jay Alexzander.
First single "Fantasy" is perfect for those warm summer nights – it will seduce you with RiE's airy vocals & edbl's guitar solo mid-track.
"To me, edbl is a master of "keeping right amount of space" in his beats, but this tune has exceptionally stripped-down arrangement. I felt naked singing it, but because of that, I was able to express my "fantasy"," RiE shares.
About "What's On Your Mind" with James Berkeley, she also explains, "It might sound strange, but I have a harder time to write and sing in Japanese. Thus, I struggled with this one. It was hard to come up with the melody or lyrics I was happy with, but because I gave my thoughts so much on this tune, I feel attached to it the most! James came up with a beautiful melody which inspired me a lot to complete my section. This is why I love collaboration! I hope listeners will enjoy this unique duet."
The opening & title tune "In My Dreams" lays out the EP mood – sweet, soothing & heartfelt. And "No One But You" with Jay Alexzander is a delightful pop-soul addition to the project. Both songs are layered with edbl's magnificent neo-soul guitars (make sure to check his solos).
THE ARTIST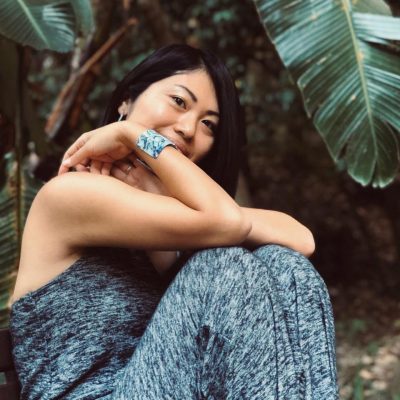 RiE MORRiS
Born in Hiroshima, Japan, Rie discovered music as her life-long passion during college in Los Angeles. Living in LA, Rie was exposed to a wide range of music and was especially influenced by Lauryn Hill, Erykah Badu and SADE which shaped her style – neo soul/new wave mix. Following graduation, she performed at hotel lounges, cafes as well as her own shows. She has worked with artists in both Japan and abroad.
3 times featured on the cover of Spotify's Soul Music Japan
Airplay on FM Yokohama, Fukuoka FM & more
Nationwide physical distribution of her music
Radio host at beach.fm
Featured on 40+ Spotify editorials including New Music Wednesday, Slo Down, Tokyo Rising, mood., Midnight Chill, and Women's Voice
Added to Apple's R to B, Tokyo Highway
Supported by DJ HASEBE