"Visions represent what I see for my life going forward. A calming sense of goals to reach and fun to be had. On the other hand the second single Reality has almost a melancholic feel to it, representing the doubts and fears I have about the future. The two releases fit how I have been feeling lately as I get older. On one hand I am excited for what the future holds and on the other I have anxieties for the challenges I will have to face."

Paklite
THE RELEASE
Release Schedule:
Oct 14th, 2021
The name Paklite has been increasingly ringing louder in the beat scene for the past couple of years, and his regular appearance on a numberof editorial playlists has resulted in millions of listeners becoming acquainted with his unique brand of chillhop. On his latest singles "Visions" and "Reality" however, influences from future beats and texturally rich lofi are tossed into the mix in a manner that compliments the narrative of both tracks. The Arizona-based producer thematically touches on a subject we can all relate to… Time.
The concept of time and our "Visions" for the future are part of the story behind this comforting single. On the other hand, the follow-up release titled "Reality" leans towards melancholy as it represents the doubts and fears about the future. The two releases serve as a catharsis for Paklite and they beautifully encapsulate the emotions that arise as he gets older.
THE ARTIST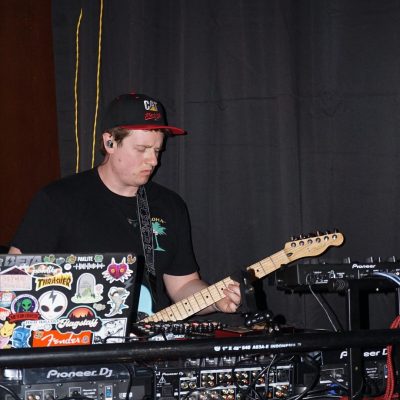 Paklite
Paklite is a musician/producer and live performer based in Phoenix, Arizona. His beats are heavily influenced by many genres, including Soul, RnB, Jazz, Chillhop and Lofi. Since his first self-released EP in 2017, Paklite has collaborated and released tracks with many like-minded producers. With millions of plays and multiple editorial placements on both Apple Music and Spotify, Paklite continues to grow and diversify his musical talents.
Multiple singles featured on Apple editorials like BEATstrumentals
Airplay on BBC Radio 6 (Focus Beats Show)
Featured on Spotify editorials such as Mellow Beats, lofi chill, and lofi beats
A combined total of 8.5 million streams across DSPs