"I wrote Wingspan last summer at a time when I was having a bit of writers block. I had been starting multiple tracks but getting nowhere so I decided to take a break from writing and just find some new beats to listen to. After a bit of searching I found a track by Too North called "Dreamstate" and something about the vibe of that song really resonated with me, plus the drums are just super crispy. With that as the main inspiration I wrote a few chords on lounge lizard and everything came pretty naturally after that. Wingspan is a good reminder to myself that if I'm struggling to write something new then it's time to change up my process."

Paklite
THE RELEASE
Release Schedule:
Mar 27th, 20223
The name Paklite (aka Collin Stevic) has been increasingly ringing louder in the beat scene for the past couple of years, and his regular appearance on Spotify and Apple editorial playlists has resulted in millions of listeners becoming acquainted with his unique brand of Chillhop.
With each Paklite release, audiences are welcome to a fascinating narrative to accompany the distinctive sound they hear. His new single "Wingspan" is not only a comforting and lush experience for listeners, but for Paklite it also marks the end of his awful spell with writer's block. For a period of time, he found that he just wasn't getting anywhere with the music he was producing and this led to a short hiatus. After he discovered Too North's "Dreamstate", this fueled Collin with inspiration and he poured this energy into the creation of "Wingspan". The presence of warm keys and rich textures here create a dreamy, calming effect that's infused with Paklite's signature sound.
This is Paklite's 4th release with Stereofox and you can expect to be whisked off into a state of relaxation the moment you hit play on "Wingspan".
THE ARTIST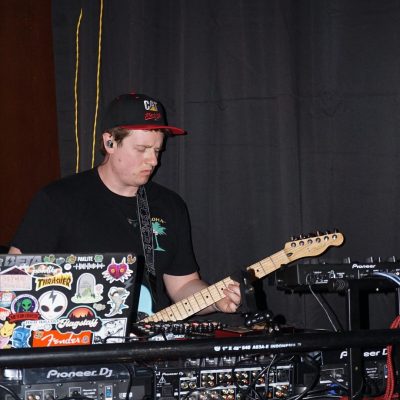 Paklite
Paklite is a musician/producer and live performer based in Phoenix, Arizona. His beats are heavily influenced by many genres, including Soul, RnB, Jazz, Chillhop and Lofi. Since his first self-released EP in 2017, Paklite has collaborated and released tracks with many like-minded producers. With millions of plays and multiple editorial placements on both Apple Music and Spotify, Paklite continues to grow and diversify his musical talents.
Multiple singles featured on Apple editorials like BEATstrumentals
Airplay on BBC Radio 6 (Focus Beats Show)
Featured on Spotify editorials such as Mellow Beats, lofi chill, and lofi beats
A combined total of 8.5 million streams across DSPs