"Really enjoyed remixing Paklite's amazing Lo-Fi joint 'Visions'. I tried to put my own spin on it while keeping the hazy & lush feeling of the original intact. I chopped up most of the original parts he'd sent and blended them back together while adding a bit of my own vibe, trying my best to inject a bit of winter sun vibe into the whole thing."

SUN/MGNETK
THE RELEASE
Release Schedule:
Mar 03, 2023
Paklite's knack for creating thought-provoking instrumentals with an emotional edge is wonderfully exhibited through his 2021 single "Visions". In 2022, new life has given to "Visions" by London based House producer SUN/MGNETK as he completely transforms the Lo-fi gem with his remix.
The works of Paklite and SUN/MGNETK are stylistically worlds apart, what brings them together however is the soulful aura that radiates from their respective sound. On this remix SUN/MGNETK adorns the introspective "Visions" with his distinct aesthetic that's imbued with dreamy tones and syncopated rhythms. A KAYTRANADA and Jitwam reminiscent vibe is what we're eventually welcomed to thanks to the soulful yet dance-friendly listening experience this rendition provides. Even though the remix saunters towards an upbeat direction, the hazy & lush feeling of Paklite's original is still intact.
This marks SUN/MGNETK's debut release via Stereofox and the first lo-fi house release of the year for the label.
THE ARTIST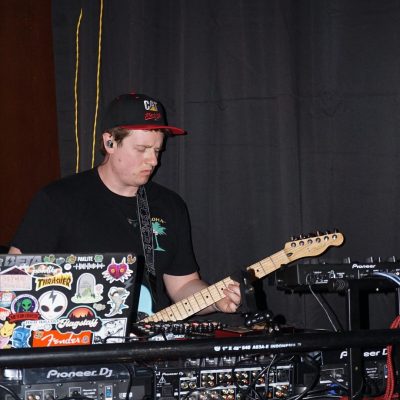 Paklite
Paklite is a musician/producer and live performer based in Phoenix, Arizona. His beats are heavily influenced by many genres, including Soul, RnB, Jazz, Chillhop and Lofi. Since his first self-released EP in 2017, Paklite has collaborated and released tracks with many like-minded producers. With millions of plays and multiple editorial placements on both Apple Music and Spotify, Paklite continues to grow and diversify his musical talents.
Multiple singles featured on Apple editorials like BEATstrumentals
Airplay on BBC Radio 6 (Focus Beats Show)
Featured on Spotify editorials such as Mellow Beats, lofi chill, and lofi beats
A combined total of 8.5 million streams across DSPs