"Fly-by doesn't really have a story or inspiration behind it other than I wanted it to be a late night vibe. I wanted this song to capture the essence of how I feel when I'm just hanging out in the studio or when I'm alone under the stars at night. The drums swing at nice pace to put your mind in a good rhythm while the muted guitar riffs and distant sax samples comfort your soul."

Paklite
THE RELEASE
Release Schedule:
Feb 10th, 2022
With each Paklite release, audiences are welcome to a fascinating narrative to accompany the distinctive sound they hear. However, on "Fly By" the Arizona based producer takes a detour from his usual route because this release is all about vibe. "Fly By" is about evoking the feelings that come from star gazing and late-night contemplations in a matter of minutes. The sounds of the distant brass coupled with the touch of subtle guitar riffs are bound to comfort listeners throughout this dreamy experience. Even though the single isn't attached to a specified theme, Paklite's knack for creating thought-provoking instrumentals with an emotional edge continues to shine through.
"Fly By" is Paklite's 3rd release under the Stereofox label, and it also captures the essence of how he feels when he's vibing in his studio – making this quite a special release for the producer.
THE ARTIST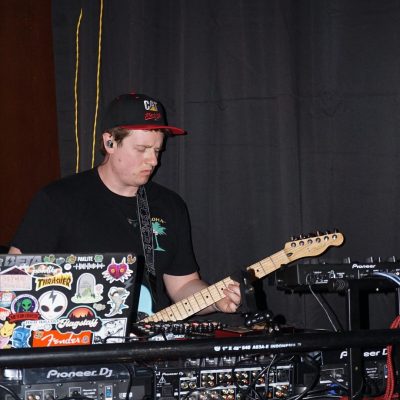 Paklite
Paklite is a musician/producer and live performer based in Phoenix, Arizona. His beats are heavily influenced by many genres, including Soul, RnB, Jazz, Chillhop and Lofi. Since his first self-released EP in 2017, Paklite has collaborated and released tracks with many like-minded producers. With millions of plays and multiple editorial placements on both Apple Music and Spotify, Paklite continues to grow and diversify his musical talents.
Multiple singles featured on Apple editorials like BEATstrumentals
Airplay on BBC Radio 6 (Focus Beats Show)
Featured on Spotify editorials such as Mellow Beats, lofi chill, and lofi beats
A combined total of 8.5 million streams across DSPs