"The After Dark EP came together over the span of about 2 years starting with the track "Nightrider". Strong Maurice sent me stems from his song "Banana Sandwhiches" and I flipped a few of the samples from it and shelved the track, not knowing what to do with it. Fast forward to 2023, we finished up "Shadows" together and then I wrote "Haunted" which both songs have a similar melancholic/but chillhop type atmosphere to the sound. Paired with "Nightrider" the After Dark EP was born! These 3 tracks are unique in that they feature eerie nostalgic chopped samples with a blend of both our guitar styles throughout the project while also still fitting into the chillhop/lo-fi genre of beats."

Paklite
THE RELEASE
Release Schedule:
Sep 27th - "Haunted"
Oct 31st - After Dark EP
Arizona-based producer Paklite has ventured into a darker, more mysterious sound for his latest 3-track EP titled After Dark.
His unique brand of soulful chillhop beats has not only earned him millions of streams and placements on Spotify editorials but also a place amongst the starlets of the genre. The influence of soul, r&b, and, jazz can certainly be heard across Paklite's discography, although for his upcoming project, we're welcomed to a different side of the producer. With the use of eerie nostalgic samples, Paklite introduces listeners to an experience that blurs the lines between ghostly and lively.
The opening track "Shadows" is a perfect example of this. Here he is joined by notable beatmaker Strong Maurice, and together they've crafted an other-worldly vibe that isn't commonly heard in the beat scene. The center jewel "Haunted" carries a similar energy, but is possessed with the signature guitar-driven sound of Paklite. Overall, the EP came together over the span of about 2 years and is a testament to the artist's commitment to sonic exploration.
Even though he's released a string of singles with Stereofox, this is his debut EP with the label.
THE ARTIST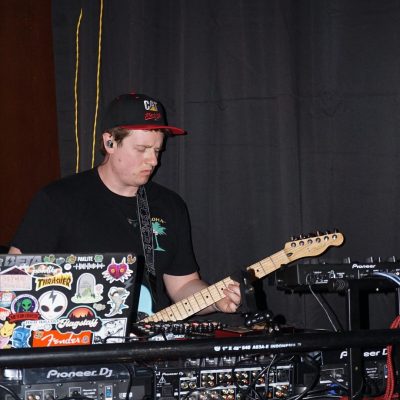 Paklite
Paklite is a musician/producer and live performer based in Phoenix, Arizona. His beats are heavily influenced by many genres, including Soul, RnB, Jazz, Chillhop and Lofi. Since his first self-released EP in 2017, Paklite has collaborated and released tracks with many like-minded producers. With millions of plays and multiple editorial placements on both Apple Music and Spotify, Paklite continues to grow and diversify his musical talents.
Multiple singles featured on Apple editorials like BEATstrumentals
Airplay on BBC Radio 6 (Focus Beats Show)
Featured on Spotify editorials such as Mellow Beats, lofi chill, and lofi beats
A combined total of 8.5 million streams across DSPs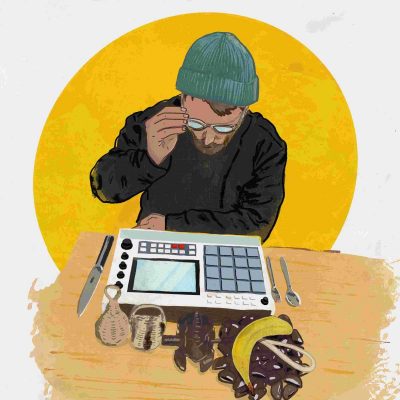 Strong Maurice
Strong Maurice is an Australian instrumentalist and beat maker who is heavily influenced by ambient elements, and his sound is characterized by the frequent incorporation of organic textures derived from the environment.
150k+ monthly listeners on Spotify
Featured on Spotify editorials such as lofi beats, Jazz Vibes, The Lofi Garden, chill lofi study beats, and lofi cafe
Featured on Apple Music's BEATstrumentals editorial playlist