"I love tacos and I love Mexican culture. When I found these horn samples it just brought me back to when I was in Mexico this past year partying and eating dirt cheap authentic tacos in the scorching sun. I was going for a feel-good vibe of a taco truck pulling up in the midst of a party. I tried to chop everything up in a way that's groovy, funky, and of course tasty."

Pablo Eskobear
THE RELEASE
Release Schedule:
Aug 2nd, 2022
After "Brass Class" Pablo stays on the brass page but this time explores a new and exciting area. His new offering "Taco Truck" is inspired by his trip to Mexico and will effortlessly put a smile on the face of any listener.
The track is built around captivating horn samples, encapsulating the vibrant spirit of the country and sonically translating three things that come to mind when one thinks about Mexico: the uplifting effect of the sun rays, the tasty food and the ability to party and celebrate life.
"Taco Truck" one more time portrays Pablo's knack for incorporating diverse elements in his compositions, ever delivering not only great vibes but also satiating the listener's hunger for fresh and interesting sound.
THE ARTIST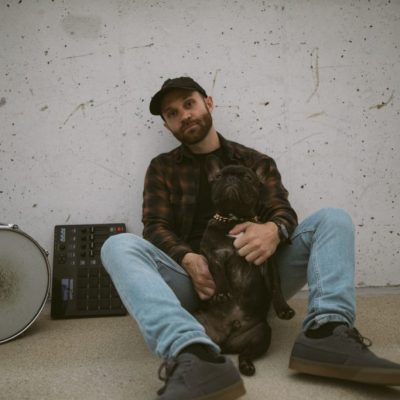 Pablo Eskobear
A producer and drummer Pablo Eskobear's passion for music started at the age of 12. The US music-maker played in a heavy metal band before switching to hip hop to craft his own music in 2017.
400k+ streams on all DSPs combined
4.5k + independent playlist adds