"The samples I compiled together for this track gave me vibes as if I were floating in a pool noodle or an inner tube. They reminded me of a lot of the old soul music I used to hear when I was a kid swimming in my grandparents' pool in Florida."

Pablo Eskobear
THE RELEASE
Release Schedule:
Sep 14th, 2021
Pull out your sunglasses and swimming suits for this one, it's the sonic equivalent of summer.
Through uplifting brass, groovy beats, and soulful samples, Pablo's flair for digging old rare vinyls gives birth to five fresh tunes that found a home in the Pool Parties EP. In an attempt to recreate the warm & carefree feeling from memories of swimming in his grandparents' pool with soul tunes playing, the US-based artist created a sun-soaked fusion of beats, jazz, and soul.
Pablo Eskobear's artistic goal to create drum-driven hard-hitting instrumentals lives up to its expectations with this EP. The five-tracker stirs up tasty pots of old-school boom-bap with a pleasant soul spice. Carrying a feel-good energy, the tracks transform all of the sampled retro gems and give them a brand new fresh aesthetic, meant to perfectly suit your summer adventures.
THE ARTIST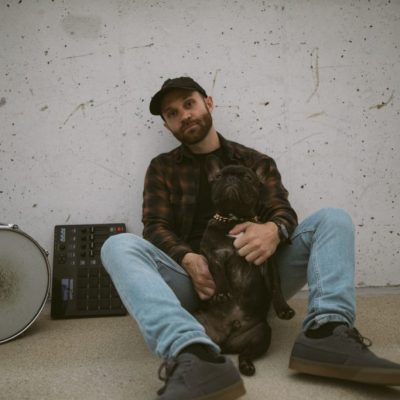 Pablo Eskobear
A producer and drummer Pablo Eskobear's passion for music started at the age of 12. The US music-maker played in a heavy metal band before switching to hip hop to craft his own music in 2017.
400k+ streams on all DSPs combined
4.5k + independent playlist adds