"I've always been inspired by artists such as Pretty Lights, and Boogie Belgique who take samples from as many different places as possible, mix them with live instruments and gel them together into one cohesive universe. I was really pushing myself in 2 different areas: collecting samples from as many different places as I could, as well as recording all live drums."

Pablo Eskobear
THE RELEASE
Release Schedule:
Jul 6th, 2022
After his first release with Stereofox Records last year – Pool Parties EP, it's time for another drop, this time of the fresh single "Brass Class". Combining a variety of brass instruments and samples, the producer crafted a dynamic jazz-inspired piece of a strong organic nature.
A mesmerizing sonic patchwork of both hand-picked samples and real-life instruments, the track encapsulates the mighty raw energy of both drums and horns.
The soul-inspired instrumental demonstrates some real musicianship, with Pablo managing to unite the samples he collected and the drums he played and recorded himself. The artist chose to go the hard way, investing time into digging for those samples and figuring out how to record the drums in order to produce that classy vintage flavour he was aiming for.
THE ARTIST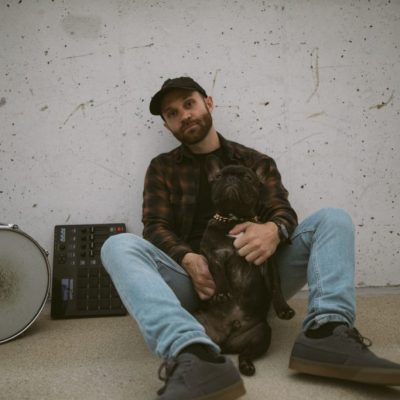 Pablo Eskobear
A producer and drummer Pablo Eskobear's passion for music started at the age of 12. The US music-maker played in a heavy metal band before switching to hip hop to craft his own music in 2017.
400k+ streams on all DSPs combined
4.5k + independent playlist adds