"These tracks were the result of a very productive time in summer where I was drawn into many different styles of chillhop. This EP expresses the many different ways in which I personally perceive the style of chillhop/jazzhop."

mvnitou
THE RELEASE
Release Schedule:
Dec 13th, 2022
Plea explores some new horizons that are extending to the point of how mvnitou perceives chillhop and jazzhop as genres while affecting his being. There are many different approaches explored here and all of them are perfect for some head nodding in the rhythm of nostalgic guitars, laid-back beats, and deep bass lines. At the same time some of the pure jazzy movements are melting perfectly into one another. Part of the songs such as "Ensemble" and "Glance" make the listener sip some lime tea while watching the cloudy sky through the window. Others like "Stone Eyes" and "Think About It" just make you sway with a concentration on something nonexistent and better.
The whole EP is a result is a very productive summer where mvnitou was taking breaths by being drawn into many different styles of chillhop.
THE ARTIST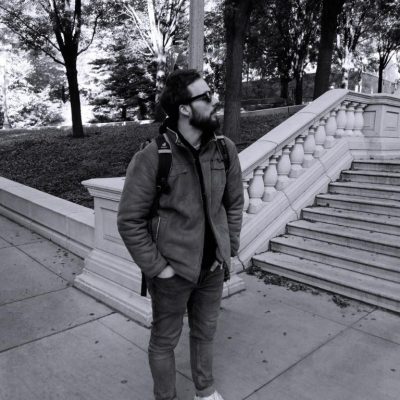 mvnitou
Rising from the Austrian chillhop scene Maximilian Klackl aka mvnitou started his producer's path almost a decade ago. His journey begins with EDM-oriented music but then he falls in love with hip-hop bounces and finds himself wanting to try some of these on his own. One of his inspirations is his father, who got him into his studio and showed him the world of music.
Over 6.5M streams across all DSP
Support on numerous Spotify editorials like Focus Flow, Jazz Vibes, lofi beats, and Mellow Beats
Addedto BEATstrumentals on Apple Music
Has been added to over 25k independent playlists
Featured on Deezer's happy lofi editorial