"This project seeks to take a darker and more cinematic approach to lofi hip hop. It blends the imperfections and character of old pianos, guitar and foley sounds together in a cohesive project. This EP really starts to capture a change in direction for my sound into the more cinematic realm and I'm excited to share it with my listeners. "

Mondo Loops
THE RELEASE
Release Schedule:
Apr 14th, 2022
Known for his stunning guitar grooves and captivating beatwork, Mondo Loops is back with a surprising take on lofi beats.
Late Night EP marks a new sonic era for the English producer, taking a more cinematic & slightly darker turn. The 4-track project is rich in foley sounds, vintage piano, heart-melting guitars, and dusty beats – all of which tell stories of late nights in spring.
The single "Nocturnal Dreams", featuring another talent Kanisan, drips in melancholy & warmth, infused with the sounds of rain & birds. The opening track "The Old Tree House" with established Danish producer Axian evokes nostalgia via children's laughter and beautifully arranged guitars, and "Swept Away" will provide a much-needed outlet for those moments of woe. The closing track "On It Goes" feels like the perfect ending of a spring fairytale, with its dreamy guitars and gentle beatwork.
THE ARTIST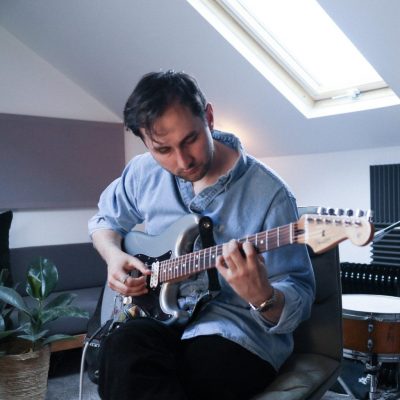 Mondo Loops
Mondo Loops, an established North West England producer, is renowned for his gorgeous guitar melodies and unique approach towards lofi. What started off just as a YouTube channel for guitar tutorials, evolved into a full-time job as a music producer who's worked on projects for MTV & Universal Music.
50M+ streams across all major DSPs
Featured on a number of Spotify editorial playlists like lofi beats, lush lofi, and Jazz Vibes
Featured on Apple Music's BEATstrumentals, Bedtime Beats, and Creative focus
Added to more than 100k independent fan playlists combined
Worked on projects for MTV & Universal
30k subscribers on his YouTube channel for tutorials