"Having spent a bit of time in both cities, I wanted to create a track after the dynamic urban environment of Hong Kong, and how the Hong Kong hustle is not that different from that of its New York counterpart."


Metic
THE RELEASE
Release Schedule:
Aug 26th, 2021
Metic continues to draw inspiration from the urban environment and the parallel between New York and Hong Kong – two cities, which marked his personal and artistic journey.
After his previous project – Soul Feather EP, inspired by moving to New York and the process of self-discovery, he now decided to take a step back and draw some connections between the two urbanscapes.
"Hong Kong Minute", similar to the EP is soaked in daily urban ambiance. However, its vibrant musicality is a pinch more refined. Metic combined some delicate percussion with groovy guitar licks and stirred some soul-tingling keys in. The track effortlessly pulls you into a relaxing and pleasing scenery, which feels like observing the urban environment from a really, really cozy place. As if you're simply enjoying the dynamism and vitality around without being part of the hustle itself.
The song is another proof of Metic's skill to craft an ultimately balanced sonic panorama, satiated with both peacefulness and joy.
THE ARTIST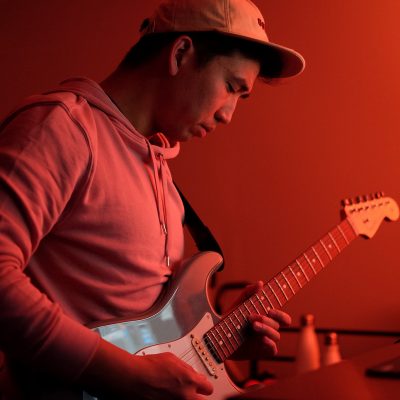 Metic
Metic fuses soulful guitar grooves with laid-back hip-hop beats. While his playing is rooted in blues and fingerstyle guitar, his productions are informed by 90s boombap, G-funk, and trip-hop. A frequent collaborator and a nomadic soul, the Brooklyn-based Hong Kong native continues to draw inspiration from both cities.
Organized Lofi Festival (NY) and a number of live shows in both New York and Hong Kong
Featured on Apple Music's Creative Focus, Pure Chill, and Lo-Fi Jazz selections
Featured on 10+ Spotify editorials including lofi beats, Focus Flow, Shimmer, and lofi cafe
Collaborations with Axian, fnonose, Noé Mina, DYVN, Alberto Droguett & more
Past features on Thissongissick, Indie Shuffle and #1 on Hype Machine