"Threads of Oblivion is about the force of nature, or call it reality, to make things evolve and move on – I imagined this force being oblivion, with its threads wrapping itself around things ready to be forgotten but reborn in new ways, perhaps reaching the state of being 'immortal'. A physical human-derived example could be Coltrane's albums, art in all of its forms. And beyond, perhaps the creation of a star from nothingness or its end as a new beginning after a supernova. These are the threads of oblivion, the arms of an invisible mother, so to speak!"

Alberto Droguett
THE RELEASE
Release Schedule:
May 26th, 2022
A collaboration you didn't know you needed.
Alberto's smooth jazz touch (which won the hearts of the lofi beats editorial audience) meets Metic's groovy production and slick guitars.
"Threads of Oblivion" pays homage to nature's unique ability to make things evolve & transcend – like a star being born out of nothing and ending in a supernova. Lush brass, soulful samples, boom-bap drum groove, and warm guitars all intertwine in a captivating jazz hop piece. What more can we ask for?
THE ARTIST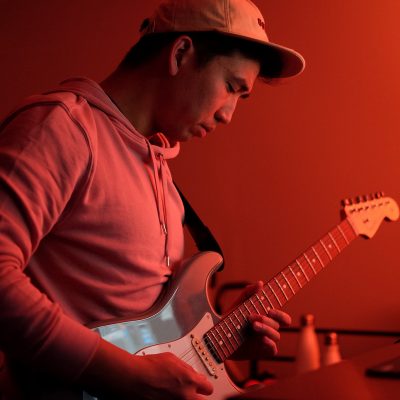 Metic
Metic fuses soulful guitar grooves with laid-back hip-hop beats. While his playing is rooted in blues and fingerstyle guitar, his productions are informed by 90s boombap, G-funk, and trip-hop. A frequent collaborator and a nomadic soul, the Brooklyn-based Hong Kong native continues to draw inspiration from both cities.
Organized Lofi Festival (NY) and a number of live shows in both New York and Hong Kong
Featured on Apple Music's Creative Focus, Pure Chill, and Lo-Fi Jazz selections
Featured on 10+ Spotify editorials including lofi beats, Focus Flow, Shimmer, and lofi cafe
Collaborations with Axian, fnonose, Noé Mina, DYVN, Alberto Droguett & more
Past features on Thissongissick, Indie Shuffle and #1 on Hype Machine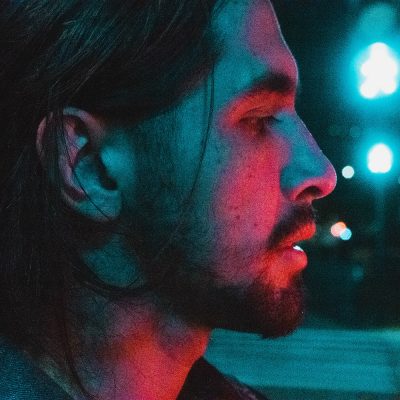 Alberto Droguett
Born and raised in Chile, the relatively young musician Alberto is trying his best in what it means to become a well-established producer in the beat, jazz and lofi scene. He found solace in meddling with knobs of various kinds, learning about compression and sidechains at an early age.
Over 15M Streams on all major DSPs
Featured on Spotify's Mellow Beats (Spotify)
Support by Apple Music on Bedtime Beats
Supported on 10k+ independent playlists and established curators including SteezyasFuck, and TheBootlegBoy