"I've transformed the dreamy, yet playful original by Melouie into a darker, rhythm oriented breakbeat version. Captivated by the deeply woven textural elements of "Eyes Closed" and the heavy use of accoustic instruments, I really brought these elements to the forefront.  During the process, I also decided to put into words the feeling the original evoked and incorporated my own vocals into the track – even though it's rather unusual for a remix."

Bojus
THE RELEASE
Release Schedule:
Oct 14th, 2022
Melouie has quickly developed a reputation for crafting Melodic House bangers influenced by his background in film scoring, thus explaining the dramatic progressions found throughout his music. When it comes to the work of Bojus, his string of sensational singles throughout 2021 has claimed his spot as a rising star within the Downtempo-Electronica realm in Germany to the point of garnering praise from icons like Koresma and Faodail.
Although in his rendition of Melouie's "Eyes Closed", Bojus veers towards Breakbeat to craft a remix that's upbeat yet pleasantly dreamy – ultimately making for a fascinating alternative electronic sound drenched in atmospheric textures and glossy melodies. Even though the remix has a dark and moody veneer to it we're compelled by the forthcoming drums to groove along with the unorthodox rhythm.
To take things further, Bojus decided to put into words the feeling the original evoked in him and incorporated his own vocals into the track. This is rather unusual for a remix but it shows the extent the producer is willing to bring a unique feeling to life.
THE ARTIST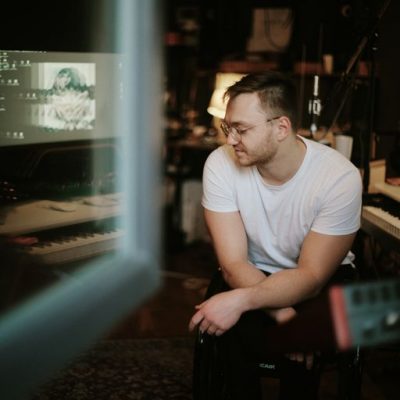 Melouie
Melouie, a Berlin-based electronic artist, weaves cinematic storytelling into his music, crafting dynamic and imaginative compositions. His tracks take listeners on captivating journeys filled with unexpected twists, creating depth and drama in each piece.
Supported on Spotify's Electronic Rising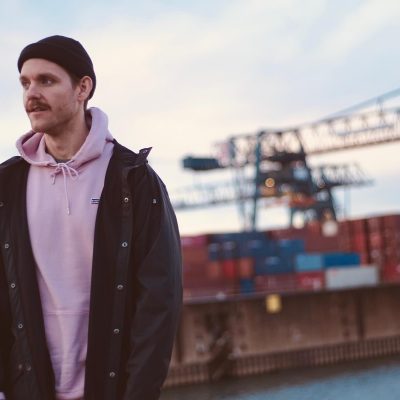 Bojus
Bojus is an electronic music artist located in Cologne, Germany. A passionate DJ himself, he focuses on driving rhythms and booming baselines while injecting melancholic and tender moments into the fervor of the dancefloor.
Featured on Spotify editorials such as Chill Tracks, and Chillout Lounge
+100k monthly listeners on Spotify
Releases on iconic labels like Sirup Music, Enhanced Chill, and NORR (pølaroit's imprint)
DJ-Support by Nora en Pure, EDX, Sultan + Shepard