Most of the EP was crafted during the heatwave in July, where even the nighttime air remained sultry, these are as we fondly call "tropical nights" where temperatures never dared dip below the inviting 20-degree mark. And it's somehow a calm and carefree time when good musical ideas are born.

Low Heat
THE RELEASE
Release Schedule:
Oct 10th, 2023 - Hit The Streets
Nov 1st, 2023 - Tropical Nights EP
With features on CLASH magazine, BBC 6, Rinse.FM UK, KCRW Radio, and Apple's BEATstrumentals, beatmaker & production teacher Low Heat returns for another brilliant EP titled Tropical Nights – created during this summer's heatwave.
The first single "Hit The Streets" draws us in with its intricate percussions, dreamy vocal samples, and captivating spacey synths alongside a groovy beatwork. For the fans of The Kount or S.Fidelity.
Tropical Nights EP features 3 more beautiful additions, including the title piece & focus track "Tropical Nights", followed by "High Heat", and "The Cooldown" – all three carrying his synth-heavy but smooth production, captivating vocal samples, and head-nodding rhythms.
THE ARTIST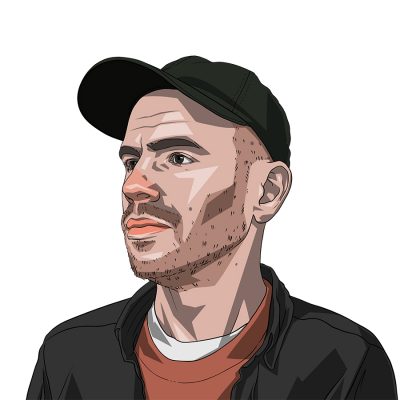 Low Heat
One of the most experienced and renowned producers in Bulgaria, Low Heat crafts a special blend of cosmic hip-hop, abstract beats & modern funk, often inspired by the West Coast and its synth-heavy sound. He spends his days working on instrumentals, teaching music production at the acclaimed Sound Ninja Music Academy, and making tutorials for his YouTube channel with more than 20k followers.
Supported on BBC Radio 1, CLASH Magazine, KCRW, and RINSE.FM
Seatured on Apple Music's BEATstrumentals, Creative Focus, New in Electronic & Vida Relax
Supported on Deezer's Fresh Soul & TIDAL's

Trilha do Jantar

20k+ subscribers on his YouTube channel for Ableton production tutorials & equipment reviews
2M+ streams on all DSPs and supported on more than 50k independent playlists
endorsed by Native Instruments & partnership with DistroKid