"Relentless is dedicated to the motivation that is driving you to keep working towards your goals and improving your skill regardless of the setbacks and downfalls. We must remember they are temporary and a quick coffee or a doughnut can bring back the energy you need."

Low Heat
THE RELEASE
Release Schedule:
Nov 16th, 2022
Another one with Low Heat who is here to bring us some funky bars with a doughnut on the side.
Relentless EP delivers 4 tracks that remind us to get up and get down to business cause life is not waiting. "In the Zone" opens up with а hard beat that says "hi" at the walls of your skull accompanied by chopped vocals and a synth to grab and keep forever. "Relentless" draws us in with a groovy bassline following the vibe of the one before that as we are swaying with "Backyard Funk" right after with its bubbly synths, the morning party ends with the bouncy "Working on It".
THE ARTIST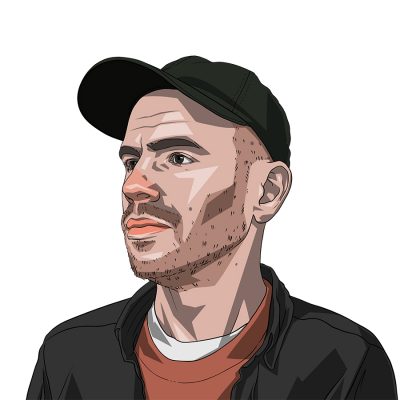 Low Heat
One of the most experienced and renowned producers in Bulgaria, Low Heat crafts a special blend of cosmic hip-hop, abstract beats & modern funk, often inspired by the West Coast and its synth-heavy sound. He spends his days working on instrumentals, teaching music production at the acclaimed Sound Ninja Music Academy, and making tutorials for his YouTube channel with more than 20k followers.
Supported on BBC Radio 1, CLASH Magazine, KCRW, and RINSE.FM
Seatured on Apple Music's BEATstrumentals, Creative Focus, New in Electronic & Vida Relax
Supported on Deezer's Fresh Soul & TIDAL's

Trilha do Jantar

20k+ subscribers on his YouTube channel for Ableton production tutorials & equipment reviews
2M+ streams on all DSPs and supported on more than 50k independent playlists
endorsed by Native Instruments & partnership with DistroKid