"Golden Lights is the first single from the following "Blue Moon" EP. Golden Lights, a warm and dusty slow groove, melancholic, minimalistic, atmospheric, in a way a bit experimental but very relaxing. A perfect track for the golden hour of the day when you sit in your chair watching the sun goes down and the moon rises up."

Living Room
THE RELEASE
Release Schedule:
Jun 3rd, 2021
Excited to share with you his gentle and subtle 3-track EP titled Blue Moon – Ingolf's first Stereofox Records. Gentle and spacious, the 3-track slow lo-fi collection unfolds with all the hazy intrigue of a lucid dream. The blue moon is a rare occurrence that happens about 41 times a century and when it rises and the sun sets in golden light behind the horizon, it reflects the duality of a farewell and a greeting.
The EP is drenched in a soothing, yet mystical vibe and is the kind of sound to listen to while allowing yourself to completely submerge in the present.
Throughout the years, Living Room has seen both curator and editorial success with presence on Chilled Cow's 3AM Study Session, and features on number of prominent editorial playlists.
THE ARTIST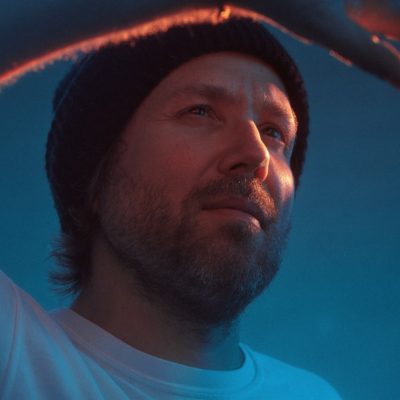 Living Room
Living Room is a German sound engineer founder of Munich-based Rockboxstudio, label owner, DJ, and producer. His experience is a product of years of classical music training, enhanced by the genre versatility acquired in his studio where he works with artists from various genres all bringing something new to the table.
100M+ streams  across all major DSPs
Featured on a number of Spotify editorial playlists like lofi beats, Lush lofi, Jazz Vibes, Chillout Lounge, Feel Good Beats, Lo-Fi House, Sunny Beats, Kopfkino, Brain Food, Chill Out Music, Jazztronica, Workday Lounge and Coffee Beats
Featured on Apple Music's BEATstrumentals, Bedtime Beats, Creative focus
Supported by 100k independent fan playlists combined