"The View" is a song about the urge for constant change and growth and the total non-acceptance of the mundane part of life. It's about a person who is constantly seeking freedom and wants to eliminate the feeling of fear."

Leena
THE RELEASE
Release Schedule:
Sep 20th, 2023
Stereofox Records presents "The View" by Berlin-based singer Leena.
Are you tired of the ordinary? Leena's latest smooth R&B single is a breath of fresh air for those who crave change. Dive into her unique hazy style as she captivates listeners with a powerful message of non-acceptance towards the mundane existence. Frequent collaborator, UK-based producer Kamen brought his touch on the instrumental with soft keys & mesmerizing guitars on top of a catchy drum groove.
Leena's musical journey is approaching new heights with an upcoming LP in early 2024. Her debut album made waves across Europe with a Spotify Codes campaign spanning 4 cities and a vinyl release that quickly sold out, thanks to global distribution by Fat Beats.
"The View" isn't just a song – it's an anthem for those hungry for growth, freedom, and fearless living. Leena's magnetic vocals and thought-provoking lyrics resonate with anyone who dares to challenge the status quo.
With support from acclaimed platforms like COLORS, Sofar Sounds, Native Instruments, Ones To Watch, and Soho Radio, Leena is a rising star you wouldn't want to miss.
THE ARTIST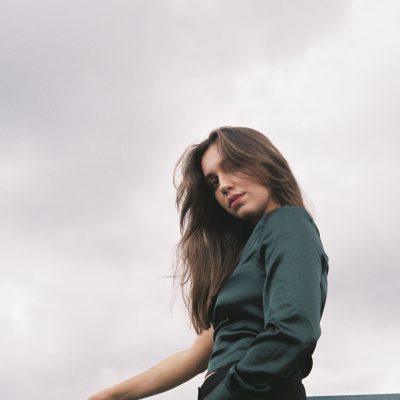 Leena
Leena is one of the fast-growing names in the Bulgarian thriving r&b scene. The UK-trained artist released her debut album Labyrinth of the Subconscious was featured on TIDAL, Apple Music, Sofar Sounds Global, Soho Radio, as well as distributed on vinyl worldwide via Fat Beats. She's also been supported by numerous curators like COLORS, R&B Nation, Ones To Watch, R&B Only, Sidekick Music, CloudKid & more.
Face cover of TIDAL: Global Rising editorial
Sold-out vinyl campaign for her debut album Labyrinth of the Subconscious  (distributed worldwide via Fat Beats/hhv.de)
remix competition of Labyrinth of the Subconscious hosted on Native Instruments' platform Metapop
Spotify editorial Keep Listening: Sofar's Listening Room
Spotify Codes campaign in 4 cities across Europe for Labyrinth of the Subconscious
Featured on COLORS' homepage
Radio play on BBC 1, KCRW, Soho Radio London, Rinse.FM, Bulgarian National Radio, NOVA.FM Porto
Featured on R&B Nation's YT (700K+)
Curator support – Ones To Watch, R&B Only, Vokall Records, Topsify,  Show & Tell, Axel Tanner (800k TikTok followers)
Selected for Qrates' album of the week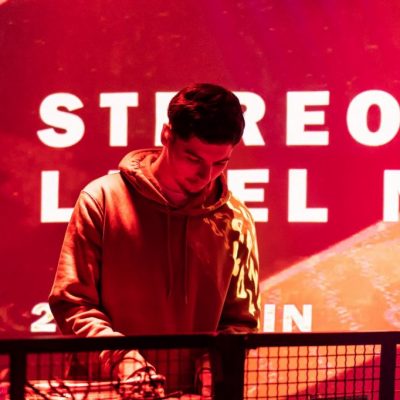 Kamen
Kamen is an award-nominated producer & audio engineer with more than 10 years of experience in music production and a degree in Creative Music Technology. He's worked on countless projects with artists all over the world & his productions have been featured on CLASH Magazine, COLORS, BBC Radio 1, KCRW, Soho Radio London, TIDAL Rising Global & Spotify/Apple Music editorial playlists. The Bulgarian-born UK-trained producer is inspired by artists like Madlib, Kanye West, J Dilla, and Kenny Beats.
Part of the Bulgarian Beat Wave vol. 1 compilation, featured on BBC 1, CLASH Magazine, Bandcamp frontpage, KCRW
Featured on 5k+ independent playlists
Leena & Kamen's "Don't Panic" was featured on COLORS' homepage