"Reality vs fantasy. I explore some of my traumas and I meet my alter ego in the middle and take it as far as the Twelfth Dimension."

Leena
THE RELEASE
Release Schedule:
Nov 10th, 2022
Frequent collaborators Leena & Kamen who met during their studies in the UK return with the sequel of their acclaimed 2020's Sequence 01 (supported on Spotify's editorial Keep Listening: Sofar's Listening Room).
Building up from the previous double single, the singer-producer duo delivers 4 contemporary r&b tracks, exploring Leena's traumas, alter ego, and swinging between reality & fantasy. Each with its own unique touch but is united by Leena's sultry vocals and Kamen's punchy & distorted production, taking us to an alternate universe.
The single "Planet 333" reimagines FKA Twigs' hazy r&b approach with notes from Snoh Aalegra & even Madonna's "Frozen", sending you to outer space in the dreamiest way possible.
"Club Ego", the focus track of the EP (official video coming), is a fresh & more upbeat piece, perfect for a night out – winking at Leena's most popular song "Vertigo" – but with a cloudy touch towards the end. The opening track "7 Out Of 8" sets the mood in the perfect way – with a chill trap beat & mellow vocals.
The outro-like "Dimension 12" is inspired by the Twelfth dimension, which in spirituality is where God exists, and in theoretical physics – the dimension of the basis of worldly particles: quarks, electrons, neutrinos, etc. – a song that feels like a teaser for what's about to come next, leaving us to long for more from them both.
THE ARTIST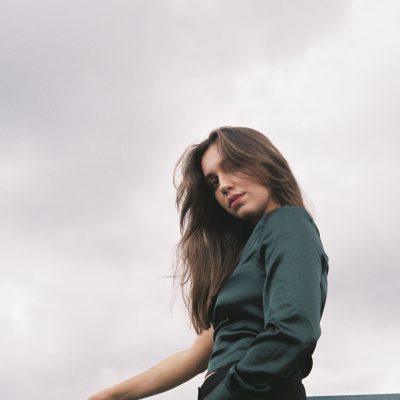 Leena
Leena is one of the fast-growing names in the Bulgarian thriving r&b scene. The UK-trained artist released her debut album Labyrinth of the Subconscious was featured on TIDAL, Apple Music, Sofar Sounds Global, Soho Radio, as well as distributed on vinyl worldwide via Fat Beats. She's also been supported by numerous curators like COLORS, R&B Nation, Ones To Watch, R&B Only, Sidekick Music, CloudKid & more.
Face cover of TIDAL: Global Rising editorial
Sold-out vinyl campaign for her debut album Labyrinth of the Subconscious  (distributed worldwide via Fat Beats/hhv.de)
remix competition of Labyrinth of the Subconscious hosted on Native Instruments' platform Metapop
Spotify editorial Keep Listening: Sofar's Listening Room
Spotify Codes campaign in 4 cities across Europe for Labyrinth of the Subconscious
Featured on COLORS' homepage
Radio play on BBC 1, KCRW, Soho Radio London, Rinse.FM, Bulgarian National Radio, NOVA.FM Porto
Featured on R&B Nation's YT (700K+)
Curator support – Ones To Watch, R&B Only, Vokall Records, Topsify,  Show & Tell, Axel Tanner (800k TikTok followers)
Selected for Qrates' album of the week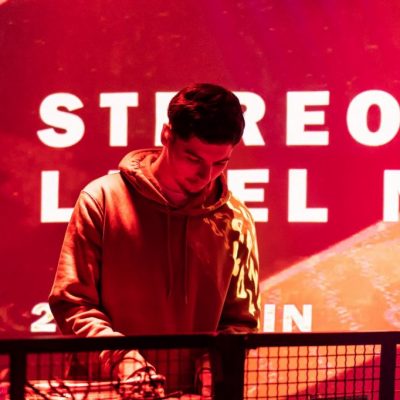 Kamen
Kamen is an award-nominated producer & audio engineer with more than 10 years of experience in music production and a degree in Creative Music Technology. He's worked on countless projects with artists all over the world & his productions have been featured on CLASH Magazine, COLORS, BBC Radio 1, KCRW, Soho Radio London, TIDAL Rising Global & Spotify/Apple Music editorial playlists. The Bulgarian-born UK-trained producer is inspired by artists like Madlib, Kanye West, J Dilla, and Kenny Beats.
Part of the Bulgarian Beat Wave vol. 1 compilation, featured on BBC 1, CLASH Magazine, Bandcamp frontpage, KCRW
Featured on 5k+ independent playlists
Leena & Kamen's "Don't Panic" was featured on COLORS' homepage