"When Kamen and I first met while I was still in university to work on my now previous "Sooner or Later" EP as a final exam project, I really liked our collaboration, so "Assumptions" was later born. We aimed for something a bit more energetic and beat-driven, while still keeping the r&b touch on the vocals. It's the first taste before my forthcoming album this year."

Leena
THE RELEASE
Release Schedule:
Aug 12th, 2021
With a passion for the art of singing and songwriting deeply rooted since early childhood, Leena's world doesn't offer a place for blind preconceptions and groundless judgments. The Bulgarian singer oscillates between neo-soul and modern r&b. Influenced by the likes of Sabrina Claudio, FKA Twigs, Snoh Aalegra, her soulful vocal style and touching lyricism resemble a perfect balance between delicacy and presence.
"Assumptions" is no exception: the hard-hitting and catchy hook blends captivating flows with gentle counter-melodies, certain to make you sing along. The stylish, yet modern aesthetic continues with the subtle synth textures and warm bass glides, produced by Kamen – a prominent name in the up-and-coming beat scene in Bulgaria and now all around the world.
Leena's musical path began with singing lessons at the renowned Bulgarian Voice Academy, where she found home every day after high school classes. Following her university studies of Popular Music in the UK, Leena met Kamen. Together they worked on the groove-infused and soulful Sooner or Later EP as a final university project. After her participation in TV show, she began working with the notorious hip-hop producer on the local scene Gena, with whom she finished up the mixing of "Assumptions".
THE ARTIST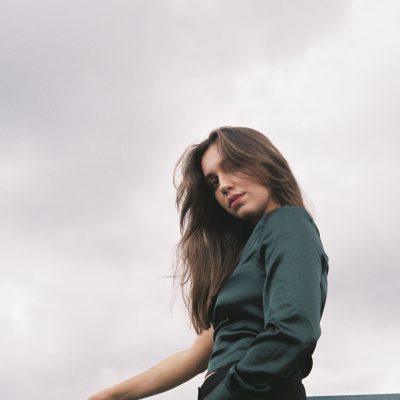 Leena
Leena is one of the fast-growing names in the Bulgarian thriving r&b scene. The UK-trained artist released her debut album Labyrinth of the Subconscious was featured on TIDAL, Apple Music, Sofar Sounds Global, Soho Radio, as well as distributed on vinyl worldwide via Fat Beats. She's also been supported by numerous curators like COLORS, R&B Nation, Ones To Watch, R&B Only, Sidekick Music, CloudKid & more.
Face cover of TIDAL: Global Rising editorial
Sold-out vinyl campaign for her debut album Labyrinth of the Subconscious  (distributed worldwide via Fat Beats/hhv.de)
remix competition of Labyrinth of the Subconscious hosted on Native Instruments' platform Metapop
Spotify editorial Keep Listening: Sofar's Listening Room
Spotify Codes campaign in 4 cities across Europe for Labyrinth of the Subconscious
Featured on COLORS' homepage
Radio play on BBC 1, KCRW, Soho Radio London, Rinse.FM, Bulgarian National Radio, NOVA.FM Porto
Featured on R&B Nation's YT (700K+)
Curator support – Ones To Watch, R&B Only, Vokall Records, Topsify,  Show & Tell, Axel Tanner (800k TikTok followers)
Selected for Qrates' album of the week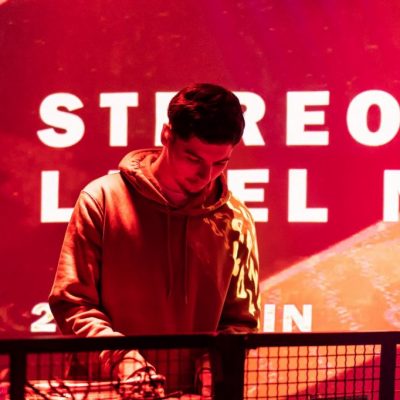 Kamen
Kamen is an award-nominated producer & audio engineer with more than 10 years of experience in music production and a degree in Creative Music Technology. He's worked on countless projects with artists all over the world & his productions have been featured on CLASH Magazine, COLORS, BBC Radio 1, KCRW, Soho Radio London, TIDAL Rising Global & Spotify/Apple Music editorial playlists. The Bulgarian-born UK-trained producer is inspired by artists like Madlib, Kanye West, J Dilla, and Kenny Beats.
Part of the Bulgarian Beat Wave vol. 1 compilation, featured on BBC 1, CLASH Magazine, Bandcamp frontpage, KCRW
Featured on 5k+ independent playlists
Leena & Kamen's "Don't Panic" was featured on COLORS' homepage