"The EP was emotionally guided by memories of my favorite childhood vacation spots at Salt Spring Island, which I used to go to with my family. Reminiscing about those times reminds me about the innocence and carefreeness of childhood, and also makes me feel sad about how distant that life feels right now. A lot of people are feeling disconnected right now, so dreaming about such a happy time feels very soothing…"

kyoshi
THE RELEASE
Release Schedule:
Jun 7th, 2021
The conceptually built 4-piece Haven EP takes a look at past joyful experiences and the setting behind them. The first track "forest" introduces a sonic picture of a walk through the mountains on a calm day. Tender warped keys will lead you through the forest, while the percussion groove synchs up with your pace. After wandering around, "fireside" takes a step back by slowing down and conveying the feeling of bonding with loved ones around a campfire. Similarly, "cabin" depicts the coziness of those warm summer nights. Through soft pulsing synths mixed with gentle lo-fi drums, it leads up to the final track called "memories", which ties the whole storyline together and brings us back into reality…
Serving as a musical metaphor for leaving childhood behind and going deeper into the forest of adulthood, the Haven EP offers a pleasant chillhop experience, certain to leave you feeling melancholic, yet hopeful.
THE ARTIST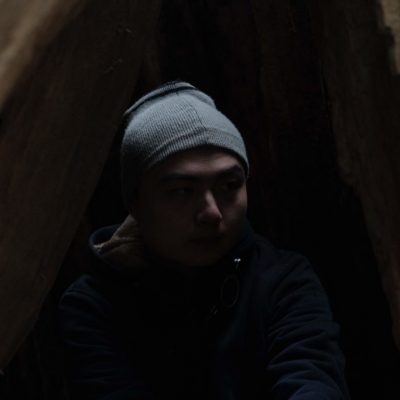 kyoshi
Having a happy place you can mentally visit during times of uncertainty can be a really effective gateway to calmness. For Vancouver-based music producer kyoshi, this becomes reality in the form of lo-fi hip-hop.
15М+ streams across DSPs
Added to 30 Spotify editorials – lofi beats, lofi sleep, lush lofi, lofi + chill, Chill Instrumental Beats & more
Featured on Apple's LoFi Chill, LoFi Sunday, Peaceful Focus, Creative Focus, LoFi Japan
Interview on UK blog A.Room
Supported on TIDAL's New Music
Added to 19k+ independent playlists