"This EP is inspired by those lazy days spent relaxing or unwinding at a personal happy place, which is especially important during the difficult times we live in. Whether it's a balcony, a front porch, or at the beach, this release is about representing the comfort of those places and their healing effect. Sonically, balcony is part of my journey experimenting with introducing more electronic influences into my beats."

kyoshi
THE RELEASE
Release Schedule:
Nov 29th, 2021
Pulsing synths, meant to sync with your heartbeat in those precious moments of calmness – this is balcony EP.
After his debut with Stereofox Records called haven EP, Vancouver-based producer kyoshi is back with yet another 4-tracker, taking the concepts of the previous release to another level. The importance of having a place that connects you with the outside world, in times where we've never felt so disconnected, shines through on these mellow tracks. By looking at the balcony as the border between inside and outside – the two spaces we've started to distinguish ever so clearly – kyoshi hopes to inspire coping with the struggle in a healthy positive way.
The focus track "far away" embodies this optimism by closing the EP on a bright note. Gentle keys and soft drums will help you unwind, while the depth of the soundscapes will let you explore the beauty of the after-work hours in a musical form.
THE ARTIST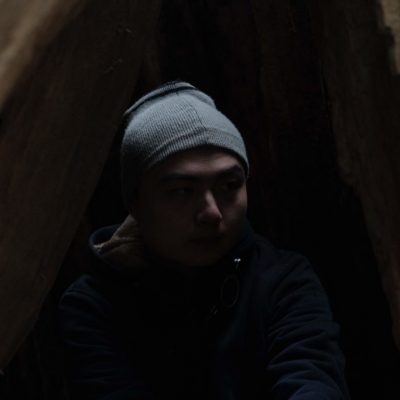 kyoshi
Having a happy place you can mentally visit during times of uncertainty can be a really effective gateway to calmness. For Vancouver-based music producer kyoshi, this becomes reality in the form of lo-fi hip-hop.
15М+ streams across DSPs
Added to 30 Spotify editorials – lofi beats, lofi sleep, lush lofi, lofi + chill, Chill Instrumental Beats & more
Featured on Apple's LoFi Chill, LoFi Sunday, Peaceful Focus, Creative Focus, LoFi Japan
Interview on UK blog A.Room
Supported on TIDAL's New Music
Added to 19k+ independent playlists